Exton, PA
Water Damage Restoration and Mold Remediation

America's Longest-Standing Restoration Company

Non-Franchised Allows for Consistent Service
Average Employee Tenure is 10+ Years

287,000+ Jobs Performed in the Last 10 years
Mellon Certified Restoration was acquired by BMS CAT. With our combined expertise, we have strengthened our national footprint in delivering quality service that our local and national clients can rely on. While the name may have changed, rest assured that no changes will occur in your point of contact, our pricing, or level of service.
BMS CAT / Mellon Certified Restoration Exton
504 Gordon Drive,
Exton, PA 19341
Phone: (610) 363-6397

At BMS CAT, our number one priority is to help our clients get their lives back to normal as soon as possible. When disaster strikes, you can rely on our service professionals when you need help with restoration, recovery, reconstruction, and water damage restoration Exton, PA.
Since 1948, BMS CAT has been helping clients recover from unfortunate events that cause water, smoke, or fire damage. In Exton, PA, you can rely on the same group of restoration professionals you've worked with at Mellon Certified Restoration. The name may have changed, but our dedication remains the same.
Damage to property may also arise, even in the absence of a large disaster. Pipes can burst from cold weather, or a kitchen fire may happen. When such incidents occur, don't hesitate to give us a call to request emergency assistance from our team.
Contact us today for a free estimate!
Reliable and
Trusted Team Of
Restoration Experts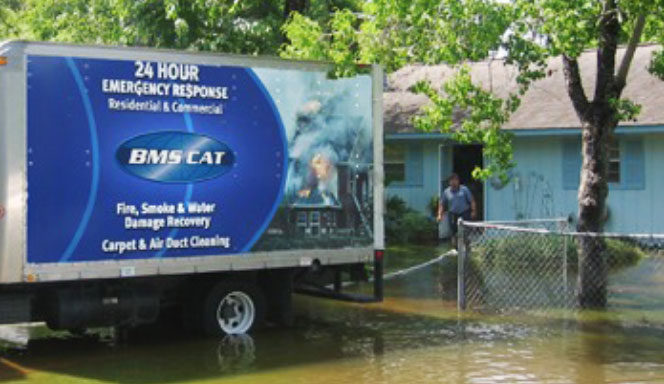 We'll get to work quickly, removing any furniture and pumping out surplus water to begin the restoration process. Here's what that looks like:
First, we identify and relocate salvageable items.
Next, we extract standing water from the area to start the drying process.
Then, we ascertain the amount of moisture remaining to find the best course of action for drying.
We implement drying procedures to prevent mold growth.
Finally, we clean, deodorize and disinfect the area.
Water damage restoration requires urgent attention to eliminate possible issues that may arise when left unchecked. Call the BMS CAT emergency hotline to request the assistance of our restoration experts.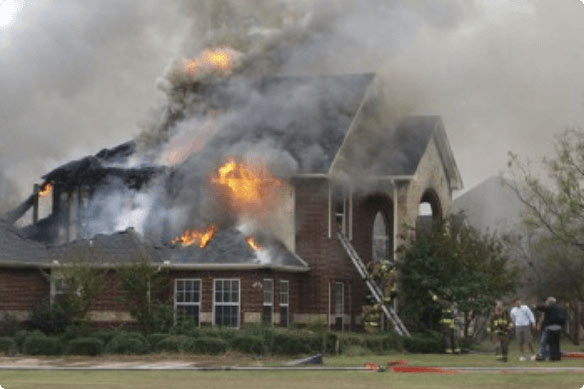 Our emergency response team is available 24/7 to assist after a fire to mitigate secondary damage and prevent further loss. Our goal is to bring your property back to its original condition. To do that, we set the following measures:
Extraction of water from any fire suppression activity
Assessment of salvageable furniture and equipment for restoration and storage
Soot and debris removal and cleanup
Decontamination of HVAC unit
Deodorization to remove odors from smoke
Structure and contents restoration
Coordination with your insurance company to facilitate claims
BMS CAT Exton is fully equipped to handle fire damage restoration on your property.  Our company has been helping customers recover from fire and smoke damage since 1948. Give us a call today for a free assessment of your property damage.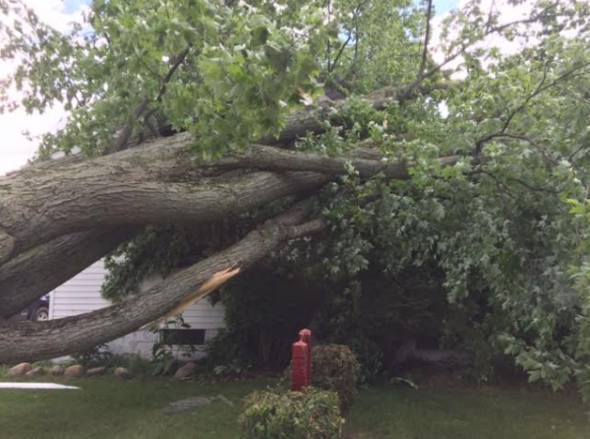 Our winter storm and natural disaster cleanup services include:
24/7 Emergency Response
Debris Cleanup
Emergency Repairs
Standing Water Extraction
Water Damage Restoration Exton, PA
Drying & Dehumidification
Document & Media Recovery
Reconstruction & Repairs
Since 1948, BMS CAT has been helping clients recover after natural disasters and winter weather incidents. When damage occurs to your home or office building, be sure to give us a call to request our emergency response team to mobilize.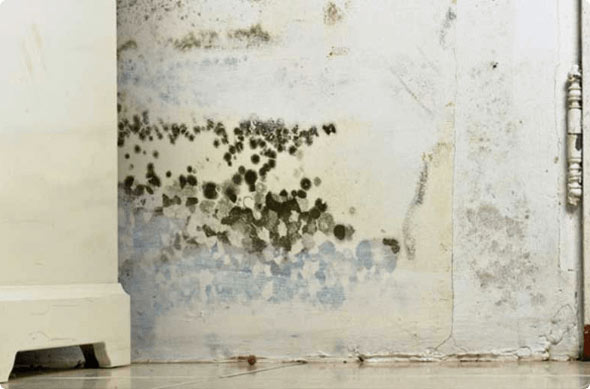 When you need fast action and effective solutions after property damage, choose a company with decades of experience. Call in the experts at BMS CAT.
BMS CAT is your go-to restoration company. For more than 70 years, our company has been the leader in restoration and recovery after a natural disaster or everyday incident. Trust us with the recovery and restoration of your residential, commercial or government facility.
When you need to restore, rebuild and recover your property after water damage, mold growth or fire and smoke problems, we can assist. No job is too small or too big for our professional team members.