Nashville
Mold, Fire and Water Damage Restoration Services

America's Longest-Standing Restoration Company

Non-Franchised Allows for Consistent Service
Average Employee Tenure is 10+ Years

287,000+ Jobs Performed in the Last 10 years
Our Nashville location truly is in the heart of the South. Our emergency responders are on call 24 hours a day, 7 days a week, and are ready and waiting to respond to all disasters, large and small.
5144 Hickory Hollow Parkway
Antioch, TN 37013
Phone: (629) 208-4900

Serving the entire Nashville area
As a preferred service provider in the city, we can undertake all residential and commercial water damage restoration projects, as well as fires, mold remediation, and other reconstruction jobs.
Not all property owners know that once you have faced water damage, your chances of mold or mildew growing inside your property are very high. Mold can affect your health, and mold removal should be performed by the experts as soon as possible. By giving us a call, we can not only deal with your water damage, but also address your mold worries too.
Our team also offers fire and smoke damage restoration, commercial cleaning, document recovery, controlled demolitions, biohazard cleanup, and COVID-19 cleaning and sanitization services.
With a dedicated team, BMS CAT strives to provide the highest quality of work and service possible – especially when it comes to water damage restoration Nashville and mold remediation.
We want to assure you that we will do our best to put your mind at ease and get your life back to normal as soon as possible after a disaster. We have an established track record of producing outstanding results.
Contact us today for a free estimate!
Reliable and
Trusted Team Of
Restoration Experts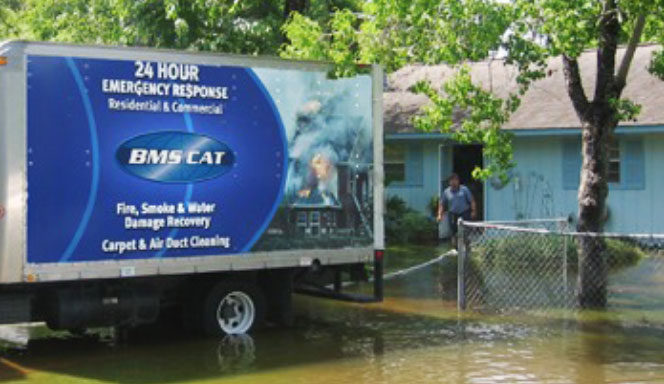 Water Damage Restoration in Nashville TN
Water damage in a Nashville home or building can occur from burst pipes, appliance overflows, and more.
Water damage occurs in a structure when:
A flood fills the structure with water
Appliances such as water heaters leak
Toilets, bathtubs, washing machines, or sinks overflow
Pipes burst
Hurricanes and tropical storms bring flooding
Sewage backs up and overflows into a building
Sump pumps malfunction and water fills a basement
Poor drainage around basement walls lets in water
A roof leaks
A foundation cracks and water seeps in
Nashville Contaminated Water Cleanup
Water that has filled a basement or is sitting at any level in a structure is categorized according to its level of purity or contamination.
Category 1 water is also called clean water or white water. This is the potable water flowing into the home. Category 1 water will be generated by an overflowing sink or bathtub, a leaking or broken faucet, or a broken water line that goes into a dishwasher or a washing machine. Category 1 water, or white water, is safe for people.
Category 2 water also called gray water. Category 2 water is used or wastewater that comes from draining sinks, bathtubs, showers, washing machines, and dishwashers. This gray water is contaminated meaning it is not clean or potable.
Category 3 water is also called black water; it is extremely unsanitary and is considered highly contaminated and a health hazard. Sewage is the main source of black water. Floodwaters also generate black water when there is a high potential for toxic substances such as fertilizer chemicals, animal feces, and ground debris to permeate it.
It is important to remember that Category 1 water, which is initially safe for humans, can become Category 2 gray water after sitting for 48 hours, and Category 2 water can become Category 3 black water after sitting for two or more days. Contaminated water cleanup should be done by professionals.
Water Removal in Nashville
What happens after the discovery of standing water in a house or a building? The important first step for any Nashville homeowner or building manager is to identify the source of the water and, when possible, to stop it. This usually means turning off the main water supply to the house or the structure. A plumber or the local water company will be able to turn it off if the homeowner cannot.
The next step to remove floodwater in Nashville is to call a professional—a water damage restoration company like BMS CAT. We will be able to assess the damage after gathering data such as how long water has been standing, how much of the home or building has been affected, and what the source of the water was. Our specialized tools measure the moisture content of surfaces such as walls, floors, baseboards, and ceilings. The readings, as well as standards set by an industry restoration institution, help us determine if drying equipment must be used.
Water Removal Methods
Next, water damage repair experts like BMS CAT will implement a systematic plan for water removal in the Nashville home or building. Utilizing industrial-grade shop vacuums, water removal experts will suck up all water present in the property, room by room.
Drying is the next step to complete the water removal process. Air movers circulate air throughout the building to dry out the premises. We work to locate hidden water by removing baseboards and drilling holes into walls. Various methods are employed to remove water.
Rooms are usually dried one by one. When one room is declared dry, our crew moves on to the next room.
Nashville Water Damage Repair
Water damage repair in Nashville homes and buildings is considered complete when all affected rooms have been completely contained and thoroughly dried. Regular moisture-content readings are taken to monitor progress before declaring a structure dry.
When the drying process is finished, the water damage repair is considered complete and the water damage restoration company calls the job done. If structural damage has occurred, our construction teams can rebuild back any parts of the property removed during mitigation.
Just a Little Water Can Cause BIG Problems
Water damage can quickly spawn mold if not treated promptly and properly. Mold does best in humid, damp areas with high temperatures. Exposure to mold has been linked to serious health problems, and can greatly exacerbate underlying issues for individuals with asthma and allergies. As a commercial and residential restoration and mold remediation company, we are especially sensitive to these issues and have developed methods to address mold concerns.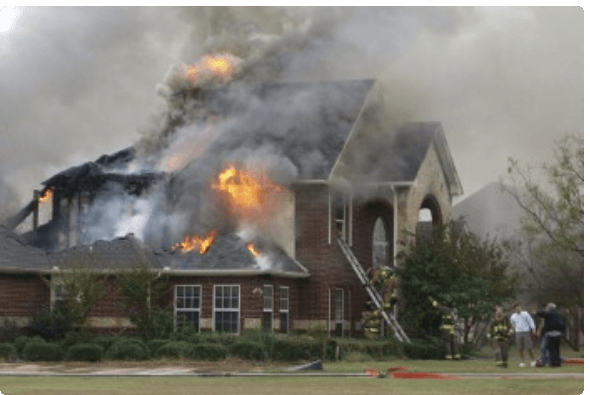 Mold Remediation Nashville – We Work To Get Rid Of Mold
Mold remediation – Removing mold, regardless of the extent, should be handled by professionals with the right equipment. Mold is not an issue to be taken lightly. Mold can affect your health and the health of your employees or family members.
BMS CAT Nashville Mold Remediation Services
Immediate Action – We offer 24-hour damage remediation services.
Moisture Detection – Our expert team works to discover unseen moisture in your flooring and walls, so we can help prevent future mold issues.
Insurance Accepted – We can coordinate the insurance paperwork, and deal directly with most insurance companies.
Full Service – Every part of your mold removal needs are handled from removing mold and smells to rebuilding back parts of the home or building that were removed during the cleanup process.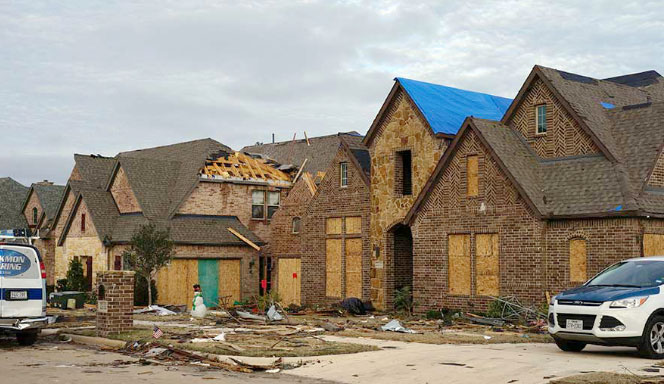 Nashville Emergency Storms Response
If a Nashville storm hits your property hard, you may feel overwhelmed and unsure of what steps to take next. You don't have to worry any longer, because BMS CAT Nashville's emergency response team can mobilize to your location to help protect your premises from experiencing further damage, as well as begin restoration. We have teams at our corporate headquarters solely dedicated to monitoring the latest weather conditions in and around the Nashville area, meaning we're always prepared when there's a storm on the horizon.
If your home or business does suffer damage, we have a wealth of resources to provide towards your recovery effort, including a secured 45,000 square foot warehouse where we can store your belongings while restoration work is in progress.
If you are looking for a trusted partner to help you restore, rebuild and recover your property after a disaster – especially when it comes to water damage restoration in Nashville, TN – you can count on us.
With decades of experience providing quality recovery, restoration and reconstruction services, we will do our best to get your life back to normal as soon as possible.
Get in touch with our experts immediately. With just one call into our 24-hour contact center, we can mobilize teams to your property to develop a scope of work and get started on the recovery process.