New York
Mold Removal, Water Damage Restoration Services, Fire, Smoke & Disaster Recovery

America's Longest-Standing Restoration Company

Non-Franchised Allows for Consistent Service
Average Employee Tenure is 10+ Years

287,000+ Jobs Performed in the Last 10 years
We have responded to every type of disaster this community has experienced, from the unique Polar Vortex to 9/11 cleanup to Hurricane Sandy recovery. After Sandy, we had over 2,000 team members on the ground working to restore infrastructure and contents that were believed to be unsalvageable.
Serving the entire
New York City area
We are dedicated to assisting our current and new accounts 24 hours a day, 7 days a week, 365 days a year. No job is too big or too small for BMS CAT New York.
In our time serving the New York area, we've established a reputation as a reliable and professional team that stops at nothing to help our customers. Working closely with each of them, we tailor our services to suit every individual project.
Many New York locals will attest that the city sees its fair share of water damage, making water damage restoration New York one of BMS CAT's most requested services. Our dedicated team is extremely knowledgeable about water damage restoration NYC, helping to get your home or business back up and running as soon as possible.
We also offer a wide variety of other services, including mold remediation NYC, fire damage restoration, commercial cleaning, controlled demolitions, biohazard cleanup, and COVID-19 cleaning and sanitization services, and more.
With an established track record of producing outstanding services, we will do ourbest to put your mind at ease and get your life back to normal as soon as possible after a disaster.
Contact us today for a free estimate!
Reliable and
Trusted Team Of
Restoration Experts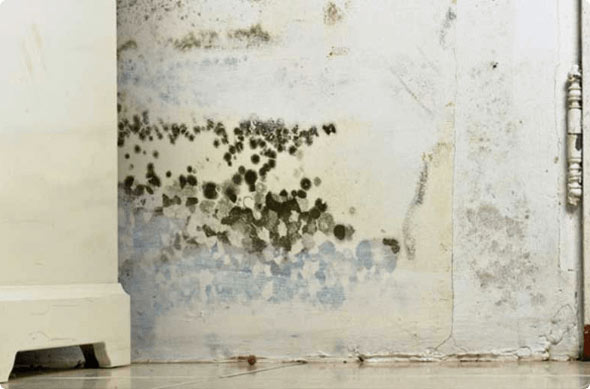 We have an amazing team of professionals who are ready and waiting to assist you in your time of need. BMS CAT strives to deliver quality services, coupled with superior customer care.
When your home or office building is damaged for any reason, it can be frustrating and sometimes overwhelming. Our 24/7/365 contact center understands that you need to get things back to normal as quickly as possible. That's why we will mobilize crews to your property in a timely manner. If you need to mold damage restoration for your residential or commercial property, call us anytime - day or night.
BMS CAT New York City Mold Remediation Services
Never underestimate the negative effects of mold. It is a dangerous substance that can seriously affect the air quality in your home or business, as well as the health of your family or employees.
We offer superior mold removal and remediation services in New York, NY. Our experts have years of knowledge, which we utilize to make sure the job is done properly and thoroughly. We will first inspect the property and provide an assessment, while prioritizing health and safety concerns. When we are undergoing the remediation process, we remove any belongings in the affected areas, so we can effectively clean and sanitize. We will also work to locate the source of the growth, to help ensure that the problem will not resurface again.
In New York, we are a trusted name when it comes to mold remediation. We provide 24/7 emergency response services to help those in their times of need.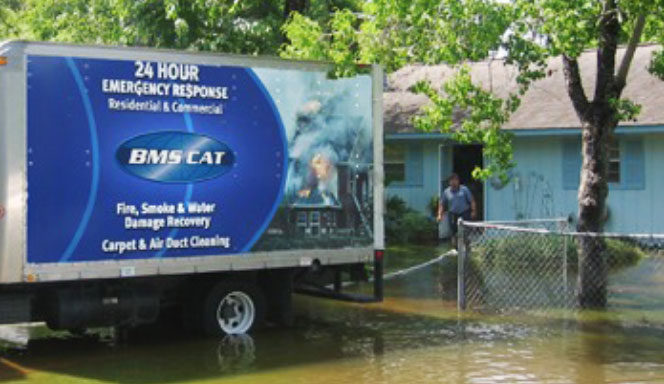 Gentle Care
After a flood or water damage, we can identify which items and belongings may be salvageable, such as carpets, furnishings, clothes and more. We take great care to remove these items, and will do our best to restore them - as long as the cost to do so is lower than the replacement cost.
Custom Service You Can Trust
Our technicians will make sure that you understand the different parts of the process, so you know what to expect. We will develop a plan before starting based on your needs. Our goal is to make sure you are fully informed throughout the entire restoration process.
Fast Drying
You cannot successfully recover from water damage without extracting the water from the property, and then removing all the moisture that is present. We have special drying and dehumidification equipment that works to remove moisture from your home or office facility.
Disinfection Services
The longer water is left unaddressed, the more likely you may face problems such as mold and fungi. Contact BMS CAT within the first 24-48 hours to help reduce the amount of damage your home or business may experience.
Water Damage Restoration NYC
When our expert team arrives, we can handle difficult water removal tasks. Mitigating water damage requires specialists who know how to address all potential consequences and repercussions. Not only does a professional need to know how to fix the damage, but they also need to know where to look. Our property restoration specialists follow industry best standards and guidelines during the restoration process.
BMS CAT New York is the expert to call after a flood, plumbing leak or any other disaster.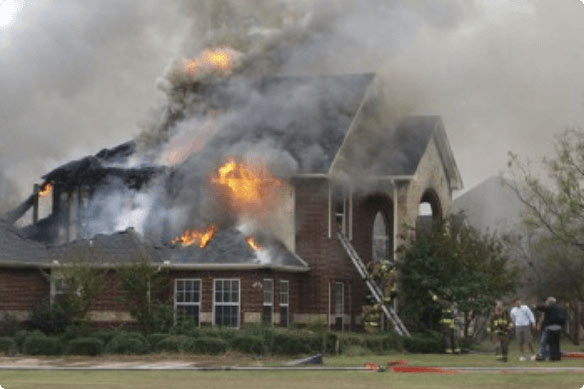 Our services include:
Water extraction from any fire suppression activity
Smoke and soot removal
Debris removal
Packaging and removal of contents for restoration
Decontamination of your HVAC Unit
Structural repairs and restoration
Coordination with your insurance company
With just one call, your restoration or reconstruction tasks will be looked after properly and professionally. As a company with many years of experience and expertise in water damage restoration, repairs, and rebuilding needs, we can be your trusted recovery partner.
BMS CAT New York can undertake any residential and commercial disaster restoration project; there is no job too big or too small for our crew.
Because we understand that New York never sleeps, our disaster recovery crew is available 24 hours, 7 days a week, for emergency response. So, no matter what time disaster strikes, we'll be ready to assess and restore the damage.