About Blackmon Mooring & BMS CAT
Since 1948, Blackmon Mooring & BMS CAT have helped our customers restore, rebuild and recover from fire damage, at any scale.
From a stovetop incident at home to a four-alarm commercial disaster, we have the experience, training, skills, equipment and response capability to handle all of your fire damage restoration services needs. A single point-of-contact for the entire process will keep your customized recovery plan running smoothly. Our extensive, nationwide footprint and 24HR availability mean we take rapid responsiveness seriously. When your business or home is on the line and fire restoration professionals are required, we'll get the job done right and get you up and running again, with precision, compassion and speed.
Commercial Fire Damage Restoration
Regardless of the size or type of your business, a fire's impact on your property is always devastating.
Even when only a small section is damaged, your business and livelihood are threatened. You need a capable, experienced commercial fire damage restoration company that's ready to tackle the challenge from end to end. With decades of experience reestablishing businesses after fire and smoke damage, Blackmon Mooring & BMS CAT use the latest fire damage and smoke damage restoration techniques and equipment to minimize the financial impact of a fire by getting your commercial facility back up and running, fast.
Residential Fire Damage Restoration
After a traumatic event like a fire in your family's home, it's natural to feel overwhelmed and confused about where to turn for help.
Blackmon Mooring & BMS CAT knows that feeling, having helped thousands of customers recover from disasters and turn their fire-damaged houses back into homes. With trained, reliable, seasoned professionals, high-quality workmanship and superior customer service when you need it most, we're ready to help, 24/7. Our residential fire damage restoration services include treating you, your family and your property with the respect and care you deserve, as we focus on the road to recovery.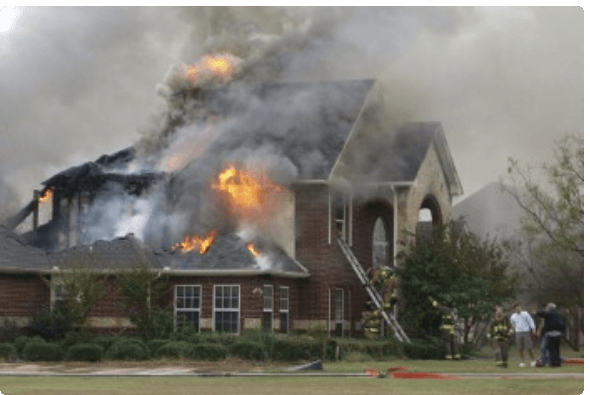 Steps in Our Fire Damage Restoration Process
Whether your fire occurs in commercial or residential areas, we're here to help restore your property with the help of seasoned professionals, proven solutions and first-rate equipment. Our fire and smoke-damage restoration process includes the following services:
Reliable and
Trusted Team Of
Restoration Experts
Why Choose Blackmon Mooring & BMS CAT
Looking for a reliable fire restoration company? We help you restore and rebuild your property
with care and professionalism. Here's how: