Harrisburg, PA
Water Damage Restoration and Mold Remediation

America's Longest-Standing Restoration Company

Non-Franchised Allows for Consistent Service
Average Employee Tenure is 10+ Years

287,000+ Jobs Performed in the Last 10 years
Mellon Certified Restoration was acquired by BMS CAT. Two of the best in the restoration business have combined to strengthen our national footprint in delivering unparalleled service to our clients locally and nationally. Fortunately, this doesn't change your point of contact, our pricing, or our level of service.
BMS CAT / Mellon Certified Restoration Harrisburg
5005 Devonshire Road,
Harrisburg, PA 17109
Phone: (717) 232-1551

Serving the
Harrisburg area
Unfortunate events can happen at any time. Disasters could strike, such as flash floods or blizzards, and cause considerable damage to your residential or commercial property. Our disaster recovery crew remains on standby 24/7/365, ready to provide our assistance to mitigate the damage and prevent further loss.
But even seemingly minor incidents can wreak havoc on your property. Issues like a leaky pipe or an overflowing toilet can lead to mold growth and water damage. Even a small kitchen fire could lead to fire damage in Harrisburg, PA. In order to avoid further damage from occurring to your property, incidents of all sizes should not be dealt with a DIY approach. Instead, call in the professionals at BMS CAT.
At BMS CAT, our priority is to help our clients deal with unfortunate situations that cause property damage. We provide top-notch restorations services for fire and water damage. Harrisburg, PA residents can rely on us. Being in the service and restoration industry since 1948, we have a proven track record of excellence. Whether you need water damage restoration in Harrisburg, PA, or mold remediation, no job is too small or too big for us.
Contact us today for a free estimate!
Reliable and
Trusted Team Of
Restoration Experts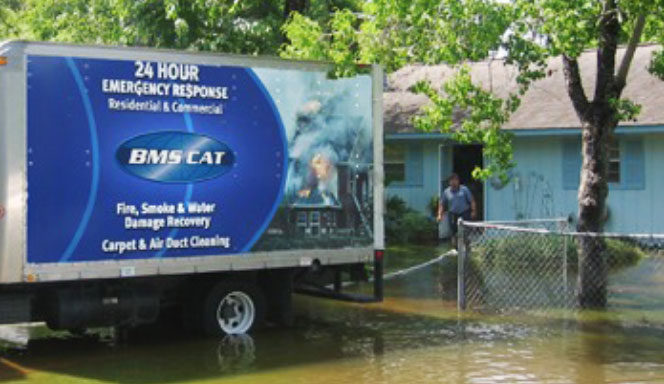 If you notice water damage to your property, no matter how small it can be, give the experts in water damage restoration Harrisburg, Pennsylvania a call.
Our professional technicians are ready to respond to your calls. We act swiftly to begin the drying process as soon as possible and prevent further damage to your property. Upon arrival on-site, we assess the amount of water damage, measure the degree of contamination and identify the best course of action to address the problem efficiently.
Trust our experts to handle the job with the proper care and attention to bring your property back to its pre-loss condition. We follow strict industry standards, as outlined by IICRC, when performing water restoration services.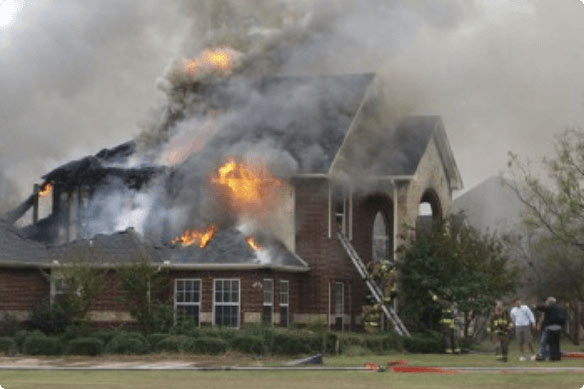 When our expert emergency personnel arrives on the scene, we get to work quickly to begin the fire damage restoration process immediately. We will do the following:
Assess the extent of the fire damage
Collect and relocate salvageable items
Perform emergency repairs
Extract water and dry/dehumidify affected areas after water suppression activities
Clean and decontaminate all affected areas
Perform fire damage restoration Harrisburg, PA
Deodorize the area to remove lingering odors from smoke
When it comes to fire damage, never attempt any repairs the DIY way. Otherwise, you could end up doing further damage to your property while also putting yourself at risk. Instead, call in our emergency service experts in fire damage to begin restoration on your property promptly.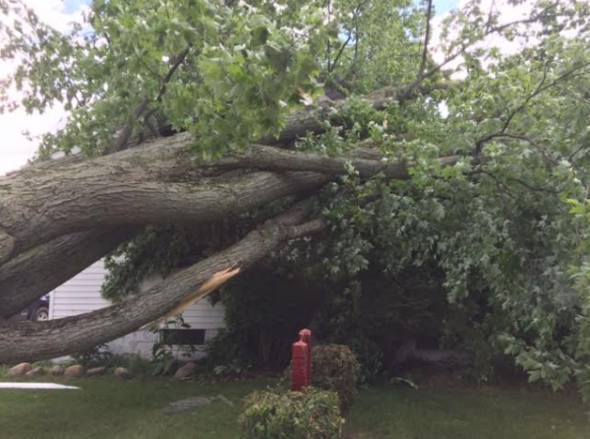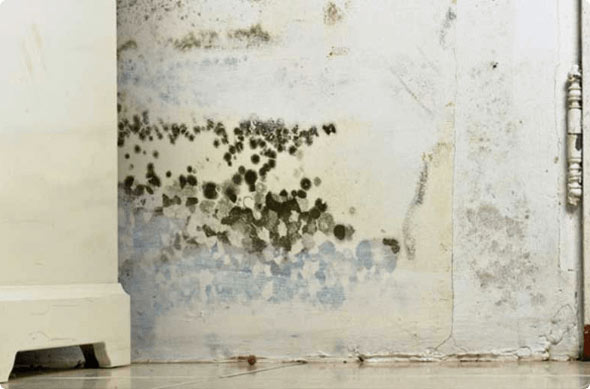 If you spot signs of mold in your residential or commercial property, give us a call right away for mold remediation services. We specialize in handling mold safely, and work to remove it from your property. With decades of experience under our belt, you can count on us to help with the mold removal process in your home or office building.
For emergency repairs and expert restoration, call BMS CAT, the undisputed leader in property restoration since 1948.
The citizens of Harrisburg, PA, know there is only one company to call for prompt response, efficient restoration, and unparalleled service - and that is BMS CAT.
When disaster strikes, give us a call immediately and we will get to work on restoring your property to its pre-loss condition. Get in touch with us today for a free assessment, or if you'd like to learn more about our restoration and reconstruction services.