Oklahoma City
Water Damage Restoration, Mold Remediation and Recovery Services

America's Longest-Standing Restoration Company

Non-Franchised Allows for Consistent Service
Average Employee Tenure is 10+ Years

287,000+ Jobs Performed in the Last 10 years
Blackmon Mooring & BMS CAT have offered water damage restoration Oklahoma City services to residents for decades. Our clients enjoy working with us because of our dedication to helping them understand the issues they face.
BLACKMON MOORING OKLAHOMA CITY
Serving the entire Oklahoma City area
We explain what they can do and what we will do to get them back on track. With our ability to respond to emergency calls 24 hours a day, 7 days a week after fires, floods, and area-wide disasters, we are the preferred choice.
Regardless of your job's size, our team can undertake any residential and commercial disaster restoration project. We've established a reputation as a professional team that stops at nothing to help our customers. Working closely with each of them, we tailor our services to suit every individual project.
Although we are renowned for our work in water damage restoration, mold remediation, and fire and smoke damage restoration, we also have a dedicated reconstruction team. From media recovery, commercial cleaning, controlled demolitions to biohazard cleanup and COVID-19 sanitization services - we provide a variety of specialized services.
With a leading national footprint, Blackmon Mooring & BMS CAT can deliver superior service to our clients locally and nationally. Our track record and experience can put your mind at ease, while we work hard to get your life back to normal after a disaster.
Contact us today for a free estimate!
Reliable and
Trusted Team Of
Restoration Experts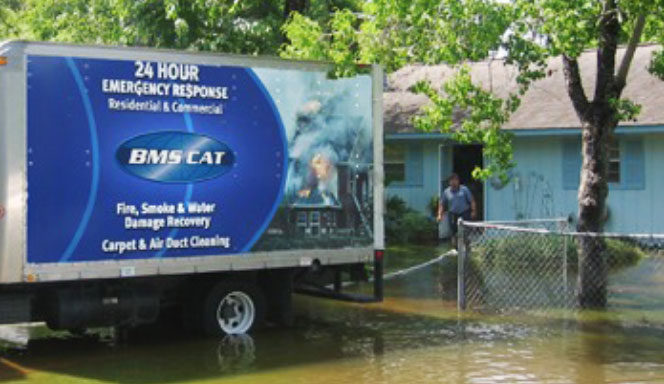 These are some of the services you can expect in the event of a flooding from Blackmon Mooring:
Emergency water and sewage extraction
Containment exercise for mold and mildew growth
Drying and dehumidification process
Carpet cleaning, stain removal, deodorization and restoration
Decontamination and disinfection of building
Restoration of structural damage
In an emergency, don't hesitate to contact the Oklahoma water damage restoration company that delivers results. Blackmon Mooring & BMS CAT will help you recover.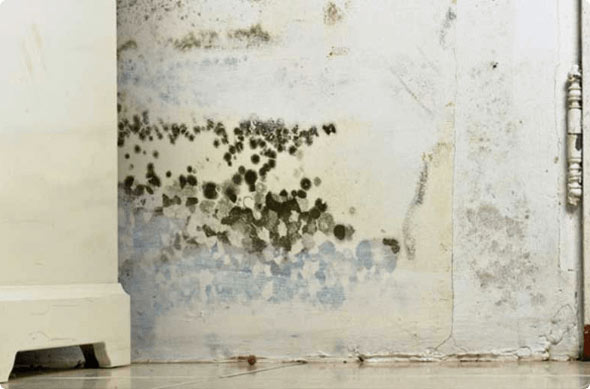 For our residential and commercial clients, we offer:
Water removal and dehumidification
Debris removal
Documents and contents recovery and restoration
Smoke and ash removal
Decontamination and structural cleaning, including air ducts
Mold remediation
Reconstruction services
When faced with the extensive damage of a fire there are many options. But only trust your health and that of your family and friends to a competent, certified, and trusted fire and smoke damage company. Quick response time will save you money and limit further damage. Removal of debris is crucial. Restoration of content is desirable. Expert cleaning and removal of potentially toxic substances from your building are necessary.
Choose the best Oklahoma City has to offer. Choose Blackmon Mooring & BMS CAT for all your fire restoration needs.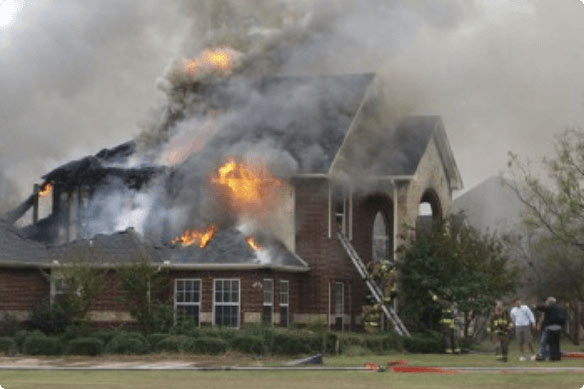 Commercial Carpet Cleaning That Makes a Difference
For professional commercial carpet cleaning services in Oklahoma City look no further than Blackmon Mooring & BMS CAT. We are innovators in efficient and effective carpet cleaning. After all, we pioneered the hot water extraction method for cleaning carpets.
Hot Water Cleaning Method for your Carpet
For a superior clean and healthier environment, you need the hot water carpet cleaning process. This process removes soil, debris and bacteria contained deep in the carpet fibers.
The beauty of our process is that it:
Thoroughly cleans your carpet from the base to the top of the fiber
Doesn't damage your carpet with harsh detergents
Keeps your manufacturing warranty intact
Leaves you with a clearly clean and refreshed carpet
Commercial Carpet Cleaning in Oklahoma City
There are differences between carpets used in residential and commercial settings. And the traffic that each face also differs. Commercial carpets should be professionally cleaned at least every six months. The recommendation for residential carpets is once a year.
Carpet cleaning by our trained technicians ensures that you get the best cleaning service for your needs. Protect your employees with a deep carpet clean. Ensure your business has a nice aesthetically appealing carpet. Enjoy the feel and look of the superior carpet cleaning services from Blackmon Mooring & BMS CAT. Our clean carpets contribute to healthier working spaces.
Professional Air Ducts Cleaning
One of the conditions for which the EPA recommends that you have your air ducts cleaned is dust, debris or other particles clogging your system. But if you wait until it is fully clogged you would have already started feeling the negative effects of bad indoor air quality as well as put you and your employees at risk.
Benefits of Professional Air Duct and Coil Cleaning
Energy Efficiency: A build-up of dust means that your HVAC has to work much harder to heat or cool your space. Which means it burns more energy.
Safety: You can put yourself at risk for carbon monoxide poisoning or fire if dirt and debris build up in your gas furnace.
Health: The quality of your indoor air is also dependent on your HVAC system. And the quality of your air plays a very important role in the health of you and your employees. Without professional air duct and coil cleaning, you and your employees can suffer from poor indoor air quality.
Commercial Air Duct Cleaning in Oklahoma City
With the myriad of problems that can occur from not cleaning your air ducts, it just makes sense to have it done right. Blackmon Mooring & BMS CAT provides quality commercial air duct cleaning services. These leave you breathing easier, improve the efficiency of your HVAC, and save you money.
Commercial Tile and Grout Cleaning
Has cleaning your tile and grout been on a to-do list but you haven't gotten around to it? Are you dreading the extensive and time-consuming work required for you to do so? The easiest way to have your tiles and grout cleaned is by a professional cleaning company.
Commercial Tile and grout cleaning is one of the specialist flooring cleaning services offered by Blackmon Mooring & BMS Cat in Oklahoma City. We bring back the clean and bright look of your tiles. For the grout – the thin mortar layer between the tiles – we get into the porous substance and remove dirt and bacteria that accumulates there over time.
Why Professional Tile and Grout Cleaning in Oklahoma City?
Mopping removes surface layer dust only. Brushing as your grout cleaning process is labor intensive. Neither process gets rid of bacteria and other contaminants that have made their way into the grout.
At Blackmon Mooring & BMS CAT, we are committed to delivering quality tile and grout cleaning services in Oklahoma. Our cleaning process makes all the difference. We use a combination of specialized cleaning solutions, hot water rinse, and industrial vacuum system. Our cleaning solutions are non-toxic and safe. Our process ensures that grime is removed from your tiles and grout and returns them to a pristine shine. Ask about our sealing process for a longer lasting clean.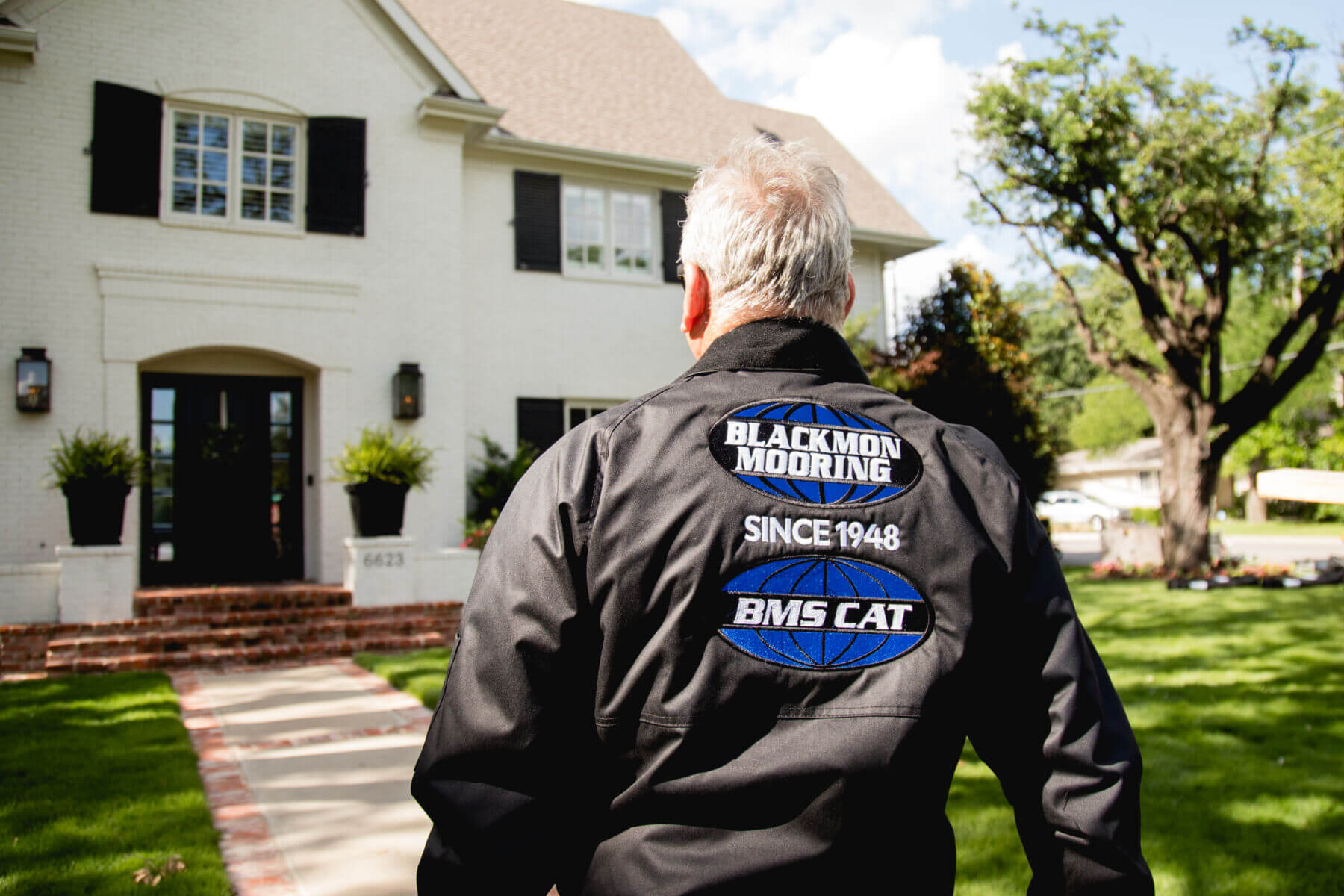 Choose Blackmon Mooring & BMS CAT to be your partner every step of the way after a disaster.
When you need help restoring, rebuilding and recovering your property, Oklahoma City residents can count on Blackmon Mooring & BMS CAT.
Inaccurate treatment to a problem area can only make matters worse. That's why it makes sense to choose a company with decades of knowledge and expertise in water damage restoration, restoration, repairs, and rebuilding needs. No job is too big or too small for our OKC crews. Contact us today to learn more about our services or request a free estimate.