College Station
Water Damage Restoration and Mold Remediation

America's Longest-Standing Restoration Company

Non-Franchised Allows for Consistent Service
Average Employee Tenure is 10+ Years

287,000+ Jobs Performed in the Last 10 years
Blackmon Mooring & BMS CAT provide water damage restoration services in Bryan and College Station, along with fire damage restoration, construction, mold remediation, and more.
BLACKMON MOORING/BMS CAT COLLEGE STATION
11400 Highway 30,
Suite 1302
College Station, TX 77845
Phone: (281) 730-1948

Serving the entire Brazos Valley
With a knowledgeable team, Blackmon Mooring & BMS CAT Bryan / College Station can deliver quality work and superior customer service, especially when it comes to water damage restoration and mold remediation.
Our team can undertake residential and commercial disaster restoration projects, both large and small. And if it's a non-disaster related service you require, such as commercial cleaning, controlled demolitions, biohazard cleanup, and COVID-19 sanitization services, we can help too.
Our disaster recovery crews offer emergency response services 24 hours a day, 7 days a week. We work with each customer to identify their particular needs and develop a scope of work accordingly. We want to assure you that we will do our best to put your mind at ease and get your life back to normal as soon as possible after a disaster.
When you need professional, competent, and cost-effective services to preserve and contain any further damage to your property, choose Blackmon Mooring & BMS CAT Bryan-College Station. We are proud to serve Brazos County, Robertson County, Grimes County, Washington County, Burleson County, Madison County, and Leon County.
Contact us today for a free estimate!

Reliable and
Trusted Team Of
Restoration Experts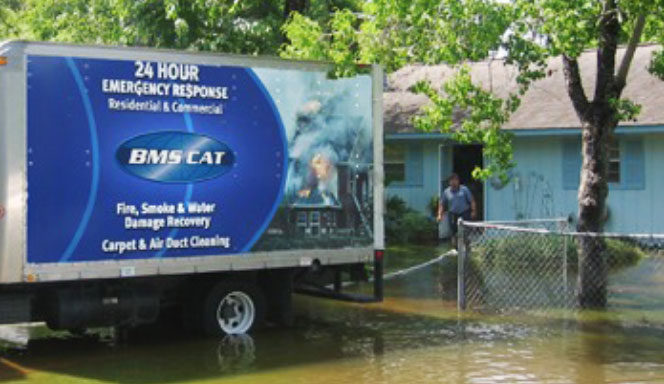 Water Damage Mitigation
Assessing water damage is our first task and if it's not immediately clear, we identify the source of the problem. If the water damage is not addressed timely, the damage can continue to intensify. The cost and time to restore can increase the longer the water sits, which is why contacting an expert water damage restoration company can alleviate additional costs and stress. We can work efficiently and effectively to minimize business interruption as much as possible.
The Blackmon Mooring & BMS CAT extraction process allows us to thoroughly dry affected areas. We tailor the extraction and restoration methods to suit each situation.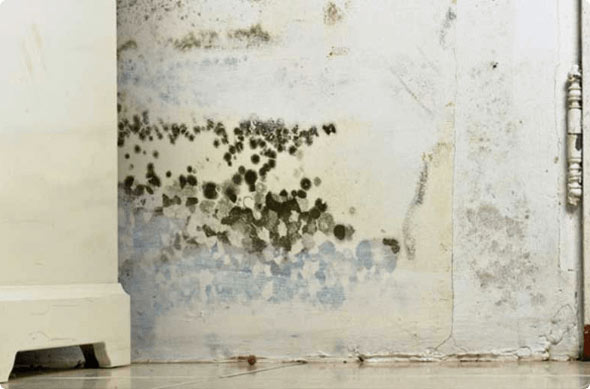 Highly Trained Fire & Smoke Restoration in College Station
Our highly trained technicians utilize industry best practices to return residential, commercial or multi-family buildings back to their pre-loss condition after a fire. Our experienced teams act quickly to salvage as much of the structure and contents as possible.
It is normal to feel overwhelmed when a disaster happens like a fire. The most important thing to do is to contact an expert fire damage restoration company to help with the recovery. Contact Blackmon Mooring & BMS CAT immediately if your building has experienced any damage due to a fire or smoke. We will work closely with your insurance company to help streamline the restoration process and be your partner for each step.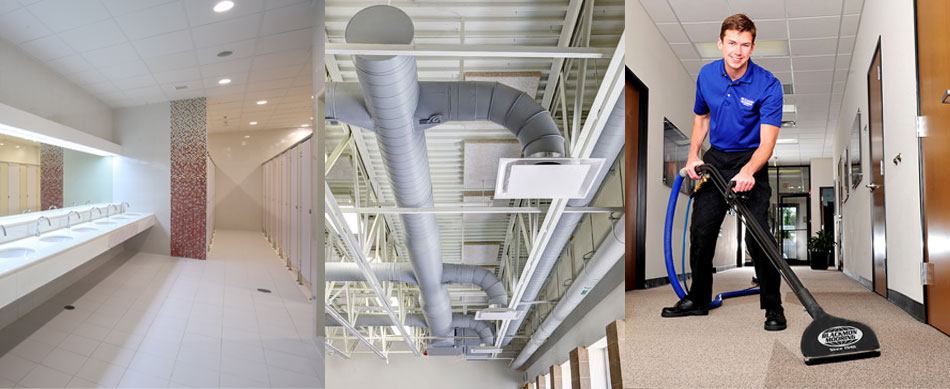 Commercial Air Duct Cleaning
Find out what can collect inside your air ducts. Some of the items that can collect on the coils, vents, motors and air duct surfaces inside the HVAC system include:
Dust
Hair
Allergens
Dead skin
It is essential to have the air ducts in your facility professionally cleaned to ensure the air filters can trap all of these particles. Our expert technicians have been providing air duct cleaning services to customers for decades. We have a state-of-the-art process for a complete clean. All debris extracted from the HVAC system is collected back into our equipment for disposal.
Commercial Tile and Grout Cleaning Services
Cleaning tile and grout throughout your office building with the do-it-yourself toothbrush method can be labor-intensive. Call Blackmon Mooring & BMS CAT to save time and get exceptional commercial tile and grout cleaning services.
With a reputation as a reliable, professional team of restoration experts, Blackmon Mooring & BMS CAT is a leader in the recovery, restoration, and reconstruction industry.
Our team is efficient, dedicated, and will stop at nothing to get the job done right.
We take customer service seriously and strive to clearly communicate the property restoration path, so you understood what to expect from beginning to end. Our construction department can manage the entire rebuilding process by coordinating all contractors on the project.
With one call into Blackmon Mooring & BMS CAT College Station, you can trust that your home or business will be taken care of properly.
We have a strong track record of successfully completing a broad range of residential and commercial building restoration projects. Our goal is to help your property recover in a timely manner, as we understand the importance of life returning back to normal.
Although water damage restoration is our field of expertise, we also specialize in fire damage restoration, commercial cleaning, controlled demolitions, biohazard cleanup, COVID-19 cleaning and sanitization services, and more.
Our teams are available around the clock, and we are open 24 hours, 7 days a week to respond to emergencies. So, no matter what time of the day or night disaster strikes, we can be there to assess and restore property damage.
To find out more about water damage restoration in College Station, give us a call at 281-730-1948 or complete our online form.