About Blackmon Mooring & BMS CAT
Since 1948, Blackmon Mooring & BMS CAT have helped our customers restore, rebuild and recover from water damage, at any scale.
From a minor incident at home to a four-alarm commercial disaster, we have the experience, training, skills, equipment and response capability to handle all of your water damage restoration needs. A single point-of-contact for the entire process will keep your customized recovery plan running smoothly. Our extensive, nationwide footprint and 24HR availability mean we take a rapid response seriously. When your business or home is on the line and water damage restoration professionals are required, we'll get the job done right and get you up and running again, with precision, compassion and speed.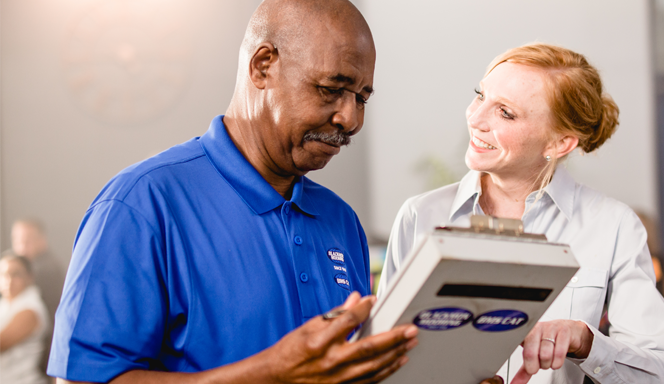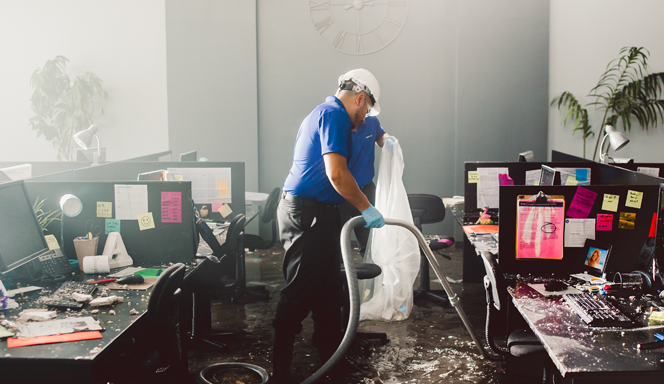 Commercial Water Damage Restoration
Plumbing leaks, burst pipes, severe storms and other catastrophic events can result in serious water damage to commercial properties.
One quick, comprehensive solution features a 24HR emergency response line: commercial water damage restoration services from Blackmon Mooring & BMS CAT. The faster we can get there, the faster we can get your property back up and running smoothly again. Even small amounts of water, left unattended, can cause serious damage that multiplies quickly over time, spreading throughout an entire building and creating health risks. If you think you might need commercial water damage restoration, call us today.
Residential Water Damage Restoration
Most of us don't flee in terror from a water leak, as we might from a fire, but water can be insidious and cause just as much damage.
However, the longer you wait to address a water problem in your home, the more you're risking, not just in terms of your home's structure and treasures within it, but also to the health of everyone who lives in your home. If you think you might need water extraction, water mitigation or water removal services, residential water damage restoration from Blackmon Mooring & BMS CAT brings the know-how, experience, time-tested techniques and training to get the job done right the first time. Call us anytime, 24/7.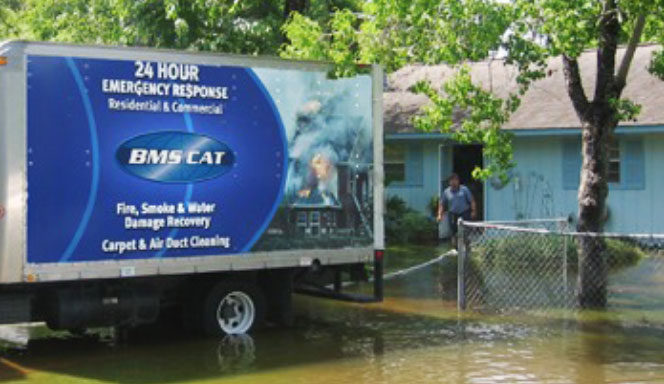 Steps in Our Water Damage Restoration Services Process
Whether your water damage has occurred in commercial or residential areas, we're here to help you restore your property – with the help of seasoned professionals, proven solutions and first-rate equipment. The steps in our water damage restoration process include the following:
Reliable and
Trusted Team Of
Restoration Experts
Why Choose Blackmon Mooring & BMS CAT
Looking for reliable storm damage restoration or need water removal for other reasons? A well-established water restoration company like Blackmon Mooring & BMS CAT can help you restore and rebuild your property with care and professionalism. Here's how: