Dallas / Fort Worth
Water, Fire & Smoke Damage Repair and Mold Removal Services

America's Longest-Standing Restoration Company

Non-Franchised Allows for Consistent Service
Average Employee Tenure is 10+ Years

287,000+ Jobs Performed in the Last 10 years
Since 1948, Blackmon Mooring & BMS CAT have provided services to Dallas, Texas, and Fort Worth, Texas - as well as the surrounding Metroplex. Our customers have trusted us to deliver outstanding fire and smoke damage restoration, water removal, and other disaster recovery services.
BLACKMON MOORING DALLAS / FORT WORTH
Serving all of Dallas / Fort Worth
Regardless of whether the job is large or small, we work with each customer to identify their particular needs and develop a work scope accordingly.
With a dedicated team, Blackmon Mooring & BMS CAT of Dallas & Fort Worth have knowledgeable teams to perform all services we offer, especially when it comes to water damage restoration Dallas and mold remediation. We have a host of other services to offer too - from Dallas fire damage restoration, commercial cleaning, controlled demolitions, biohazard cleanup, and COVID-19 cleaning and sanitization services, and more.
Our disaster recovery crews are available 24 hours, 7 days a week for emergency response. We want to assure you that we will do our best to put your mind at ease and get your life back to normal as quickly as possible after a disaster. We serve the entire Dallas / Fort Worth area, so do not hesitate to contact us when you need to rebuild or restore after fire or water damage, or need mold remediation.
Contact us today for a free estimate!
Reliable and
Trusted Team Of
Restoration Experts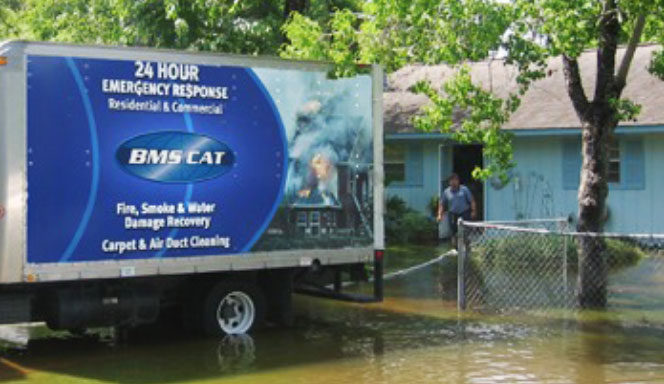 Water Damage Mitigation
Our first task at a water damage site is to assess the damage. If it's not immediately clear, we identify the source of the problem. Starting the mitigation process quickly is essential. If the water, and it's resulting damage, is not addressed in a timely manner, the damage can continue to intensify. In other words, both the cost to restore and the time to restore can increase the longer the water sits. That's why contacting a professional water damage restoration company right away can alleviate additional stress and costs. Blackmon Mooring & BMS CAT work efficiently and effectively to turn a house back into a home again or minimize business interruption as much as possible.
Water Extraction
Our comprehensive extraction process allows us to thoroughly dry the affected areas. We tailor both the extraction and restoration methods to suit each customer, and their specific situation. One of our first steps is removing the contents, which can be moved to our warehouse and stored.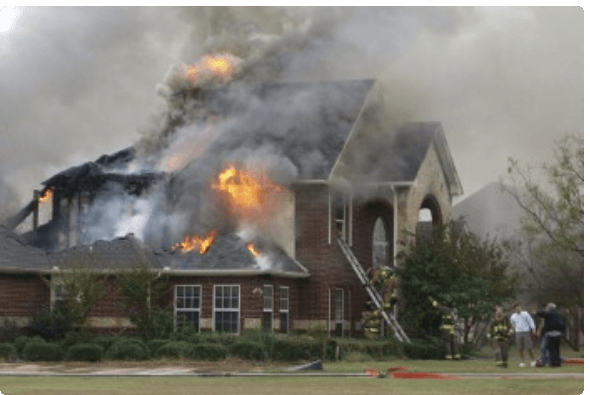 Choose Blackmon Mooring & BMS CAT for Your Fire and Smoke Restoration in Dallas and Fort Worth
Our trained technicians utilize industry best practices to return your building – residential, commercial or multi-family – back to its pre-loss condition after a fire. In order to salvage as much of the structure and contents as possible, our teams act quickly to start the fire and water mitigation process.
If your property has experienced damage due to a fire, contact Blackmon Mooring & BMS CAT immediately. We will be your partner every step of the way, and can work closely with your insurance company to help streamline the entire process.
North Texas Restoration and Construction Company
When a disaster strikes like a fire, it's normal to feel overwhelmed. The best thing to do is contact an experienced fire damage restoration company to help with the recovery process. Fortunately, Blackmon Mooring & BMS CAT are the industry experts, and stand ready to assist North Texas residents with any mitigation, restoration and construction needs following a fire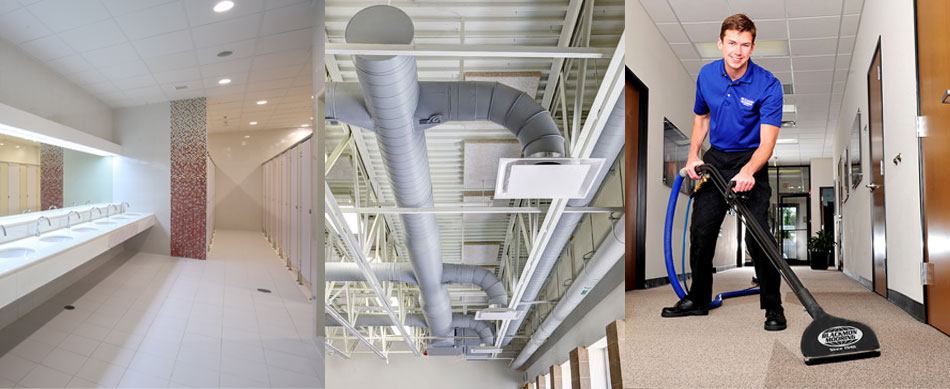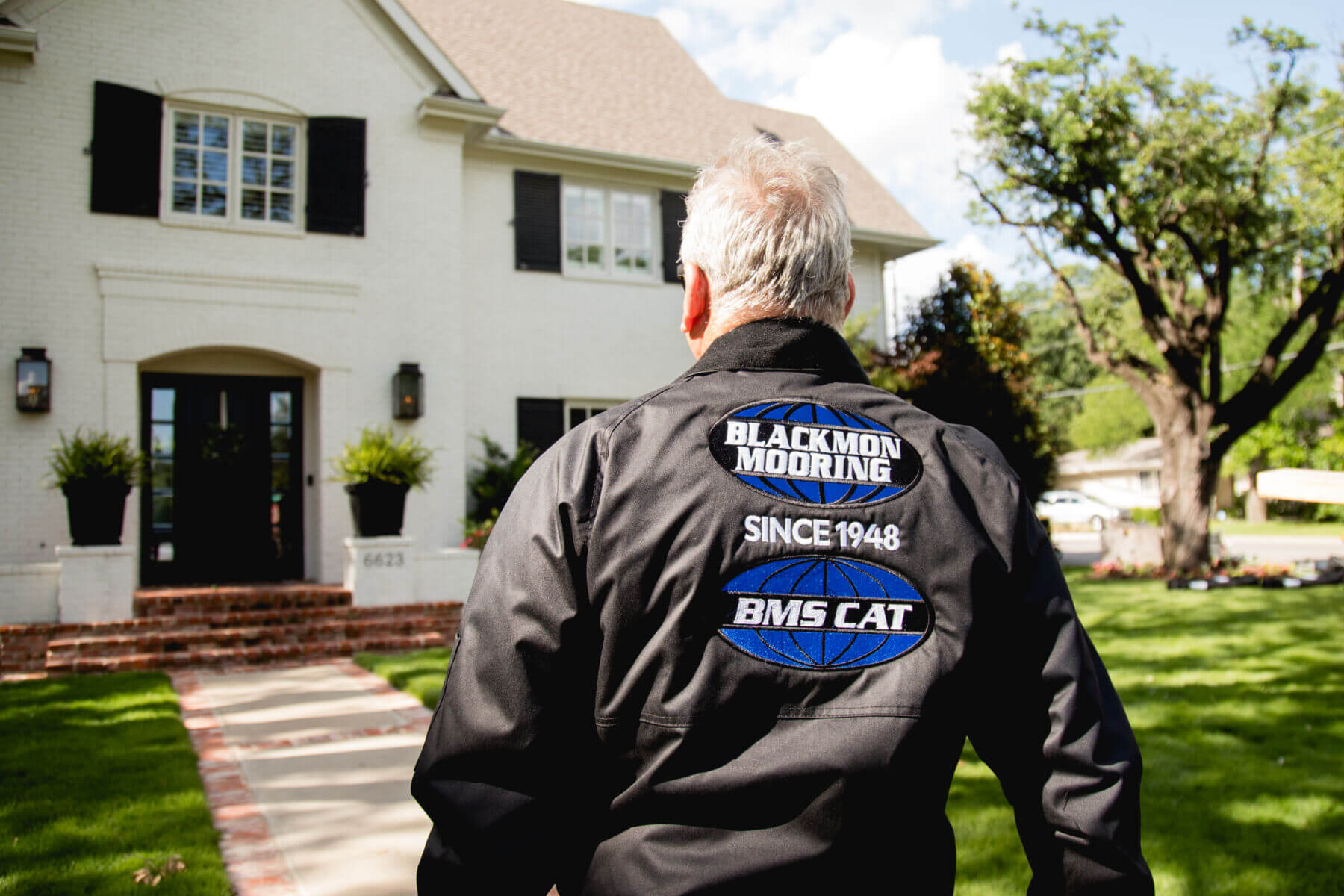 Why Choose Blackmon Mooring & BMS CAT for Commercial Air Duct Cleaning?
Our technicians have been providing professional air duct cleaning services to homes and businesses for decades. Our state-of-the-art process allows us to reach far back into the duct work for a complete clean. All the debris extracted from the HVAC system is collected back into our equipment for disposal.
Commercial Tile and Grout Cleaning Services
The prescribed do-it-yourself method for cleaning the grout in your tiles is by using a toothbrush. But wouldn't cleaning all the tile and grout in your office building or facility with a toothbrush tiresome and labor intensive? Save yourself the time by calling Blackmon Mooring & BMS CAT to provide superior commercial tile and grout cleaning services.
Construction Services
As a leader in the recovery, restoration and construction industry, it is hard to find a company with more experience than Blackmon Mooring & BMS CAT. Founded in 1948 as a furniture and dye shop, we have grown to become an expert in each service area we perform. We work to get every job done right from the outset. Our construction department will be your one point of contact for the rebuild process by managing all contractors assigned to the project, and working to ensure all regulations are followed.
When you need fast and effective service to protect and contain any further damage to your property, it's best to choose a company with decades of experience and expertise in water damage restoration.
In Dallas, Texas, and Fort Worth, Texas, there is only one place to call for your damage, restoration, repairs, and rebuilding needs, and that is Blackmon Mooring & BMS CAT. We undertake all residential and commercial disaster restoration projects; there is no job too big or too small for us in Fort Worth or Dallas.
Delayed or incorrect treatment can make matters worse, which is why our restoration crew is on standby 24 hours, 7 days a week for emergency response. With just one call into our contact center, we can mobilize crews to your loss so we can get to work quickly.