Regardless of the size or type of your business, the effects of a fire to your property is always devastating.
When a fire occurs, even if just a section of the property is damaged, it can threaten the livelihood of your business. That's why it is vital to find a fire and smoke damage restoration company that will tackle the fire damage repairs and cleanup of smoke damage.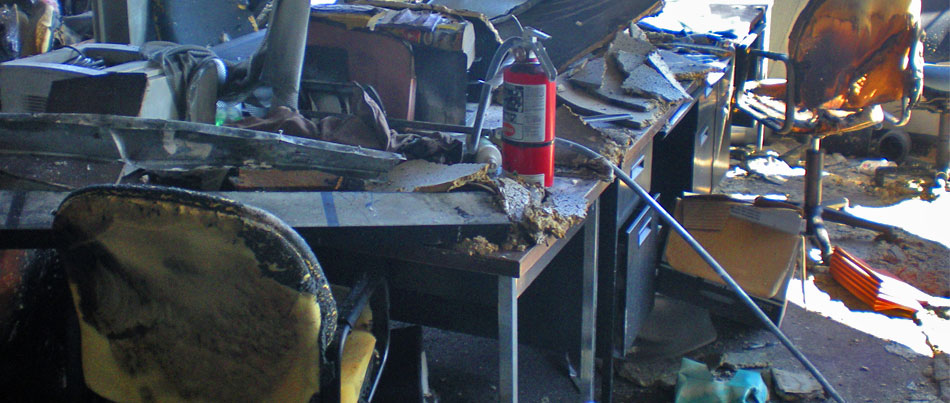 Blackmon Mooring & BMS CAT have decades of experience helping reestablish businesses after fire and smoke damage. Using the latest restoration techniques and equipment, our crew seeks to minimize the financial impact that a fire causes by getting your commercial facility back up and running as soon as possible.

Our team members will inspect everything in your facility - from the structure itself to the contents and other belongings inside. We will use a variety of wet and dry methods to clean and deodorize the items damaged by smoke and soot.
Steps in the Fire and Smoke Damage Restoration Process:
Reliable and
Trusted Team Of
Restoration Experts