You can never predict how water damage is going to strike your business regardless of if it's from a plumbing leak, a storm, roof damage or any other catastrophic event. It can leak into walls, ceilings, floors, furnishings, and other areas of the facility.
If your business or commercial building has sustained water damage from a leaky roof, burst sewage pipe, or even flooding, it is vital to immediately remedy the problem. That's why Blackmon Mooring & BMS CAT have a 24-hour emergency response line. One call into our contact center will dispatch crews to your site quickly, so we can get to work and get your business up and running.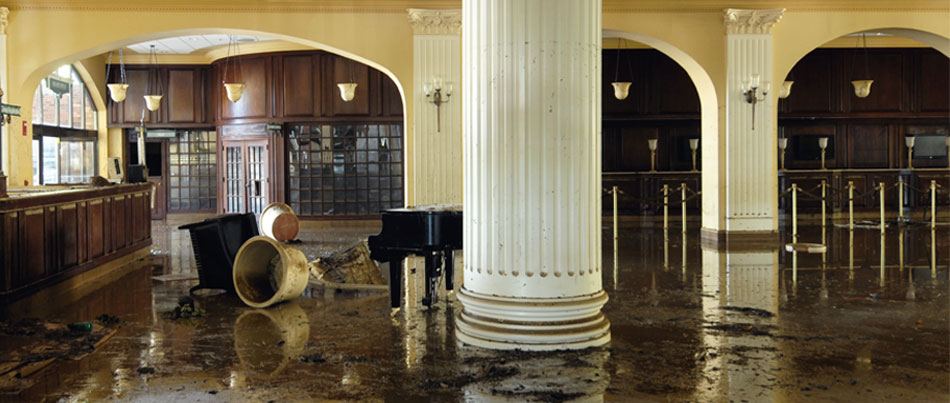 Why is immediate water remediation so important? Even small amounts of water left unaddressed can cause your property long term issues, such as mold, bacteria, allergens, and an unpleasant odor. If water damage goes unnoticed, you may find wooden structures - such as doors and windows - swelling and warping. This may lead to the disintegration of wood and even more costly repairs. Standing water can quickly spread through your entire building, causing damage to upholstery, carpets, books, records, and even metal surfaces.
These are just some of the reasons why prompt commercial water damage restoration is essential. If you need commercial water damage restoration, please don't hesitate to call our emergency hotline.
Our Commercial Water Damage Restoration Services Include:
Reliable and
Trusted Team Of
Restoration Experts