Cleveland
Restoration, Remediation, Recovery & Repairs Services

America's Longest-Standing Restoration Company

Non-Franchised Allows for Consistent Service
Average Employee Tenure is 10+ Years

287,000+ Jobs Performed in the Last 10 years
Our BMS CAT Cleveland location is centrally located in Northeastern Ohio, just minutes from the airport and downtown Cleveland. We can quickly respond to any city in the region, including Akron/Canton, Columbus, Toledo, Youngstown, and Pittsburgh.
Serving the entire Cleveland area
We service any location in the State of Ohio. We can continue to highlight Cleveland, Akron/Canton/Toledo/Columbus, and all of Northeastern Ohio and surrounding states. Northeastern Ohio includes these six metropolitan areas: Cleveland–Elyria, Akron, Canton–Massillon, Youngstown–Warren, Mansfield, and Weirton–Steubenville
Emergency crews are standing by 24/7 to respond to disasters, both large or small, resulting from flooding, fires, mold remediation, construction, and media/document recovery.
BMS CAT boasts decades of experience providing quality recovery, restoration, and reconstruction services to Ohio cities. Since 1948, we have helped restore calm for homeowners and business owners after storm damage, fire damage and water damage.
Property difficulties and disasters arise, even if you are not facing a local storm or disaster, and for these such issues, we have got you covered. We offer media recovery, commercial cleaning, controlled demolitions, biohazard cleanup, and COVID-19 cleaning and sanitization services.
If you need swift and effective assistance to help restore, rebuild and recover your home or building after a disaster, especially when it comes to water damage restoration in Cleveland, our team will do their best to put your mind at ease and get you and your property back to normalcy.
Contact us today for a free estimate!
Reliable and
Trusted Team Of
Restoration Experts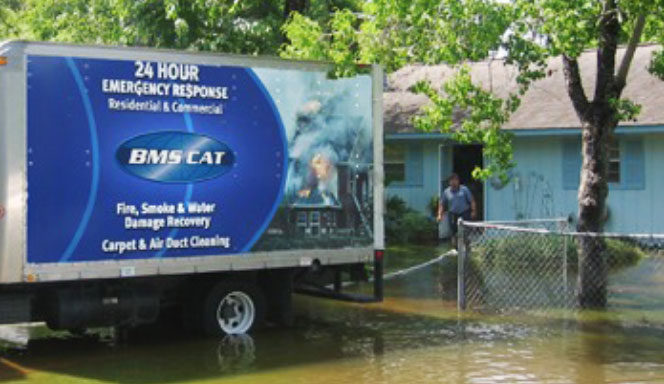 Our technicians undertake their jobs with extreme dedication and professionalism. They provide the highest level of care in executing their duties. They pay careful attention to achieving a positive result not just for the company, but for you, our valued clients.
Water damage restoration is a highly skilled job. You must know what is required and the most appropriate methods for extracting water without furthering any damaging effects. Our restoration teams follow industry best standards, as outlined by IICRC, when performing water restoration services.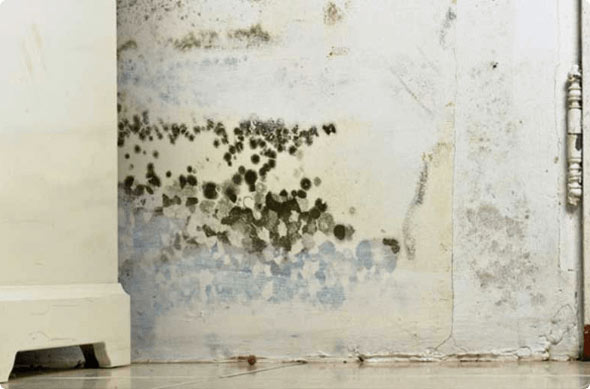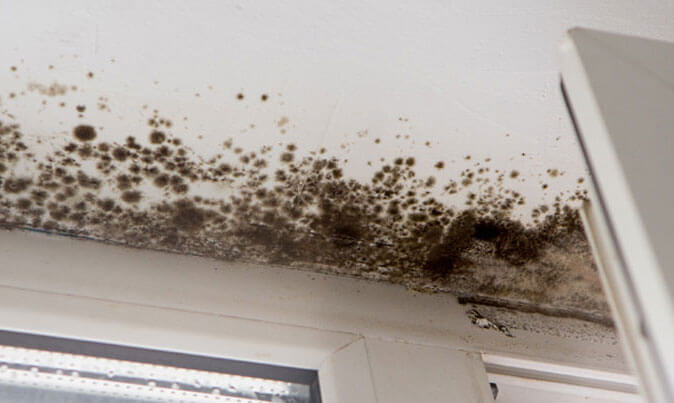 Renowned for our efficiency and dedication to getting the job done right, BMS CAT is Cleveland's go-to restoration company.
We've established a reputation as a reliable and professional team that stops at nothing to help our customers and restore their property to its pre-loss condition.
With one call, you can rest easy knowing your home or business will be taken care of properly and professionally. With decades of experience and specialization in water damage restoration, property restoration, and rebuilding, BMS CAT can be your trusted recovery partner.
Since 1948, our company has been the industry leader in providing disaster restoration services to commercial, institutional, and governmental facilities on a global basis. Our staff at the Cleveland office provides quality services; there is no job too big or too small for our restoration crews.
Besides being knowledgeable in water damage restoration, we can also handle fire damage restoration, commercial cleaning, controlled demolitions, biohazard cleanup, and COVID-19 cleaning and sanitization services.
Our team can be on the job fast, which is why we are open 24 hours, 7 days a week for emergencies. No matter the size of the job, you can count on BMS CAT to help you get back up and running efficiently and cost-effectively after any disaster. To find out more about safe and effective water damage restoration in Cleveland, give us a call at 216-954-3100 or complete our online form.