Your Complete Guide to Water Damage Services
Whether it's a pipe break or a natural disaster, you have water damage. But it's more than just what you see. Here's your guide to the water damage services you need.
Keyword(s): water damage services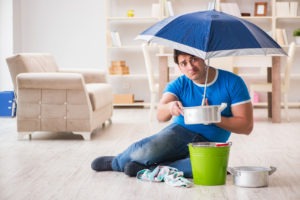 When you've discovered water damage in your home, it can be tempting to ignore it or try to fix the problem yourself.
With water damage insurance claims skyrocketing towards over $2.5 billion every year, uninsured families (or those whose insurance won't cover water damage) are concerned about the cost of restoration and repairs.
However, waiting for the problem to "go away" may end up costing you even more — both financially and personally.
Untreated water damage can lead to electrical fires, extensive drywall damage, and a complete degradation of your home's structure.
Not to mention, water damage carries numerous serious health risks.
Luckily, qualified and experienced water damage services provide targeted solutions that address every aspect of the problem — and help to stop it from getting worse.
Read on to learn about why you need to address water damage as soon as possible, and educate yourself about the possible solutions water damage services provided.
The Health Dangers of Water Damage
Before we get into the solutions provided by water damage services, let's discuss why it's so important that you take these issues seriously.
While of course, water damage poses countless threats to the structural integrity of your home or office, most people aren't quite as aware of the very real threats to your health untreated water damage can cause.
First of all, excessive humidity is the perfect environment for mold growth and rapid breeding of dust mites. This means that if you have any type of allergy, you'll be at a disadvantage. The same goes if you suffer from asthma — mold can only make your symptoms worse.
You need to get water damage under control as soon as possible, as it only takes about 48 hours for mold to begin rapidly growing.
Mold, if left untreated, can also cause respiratory infections, fungal infections, and in severe cases, may even lead to cancer and infertility.
In short, you need to rely on professional water damage services to get yourself, and your family out of harm's way — before the mold has a chance to grow even more.
The Common Causes of Water Damage
Now that you're aware of the health risks surrounding water damage, let's examine some of the main causes.
Broken Pipes
Pipes can break and cause your water main to burst for a variety of reasons.
It could be because of freezing temperatures, or it could simply be due to old, worn-down pipes.
Flooded Appliances
Often, the very appliances meant to make our lives easier can cause lots of water damage in the home, leading you to call in professional water damage services.
Your toilet can overflow, your refrigerator and dishwasher can leak, and your bathtub could run over thanks to a faulty drain or a persistent drip.
Even your washing machine can succumb to water damage when its supply line give way, flooding your laundry room or often your entire home..
Of course, your A/C and hot water heaters are prime suspects when it comes to leaky, faulty appliances in your home.
Natural Disasters
Mother Nature is unpredictable — and she's the reason why many unsuspecting homeowners rely on water damage services.
Flash flooding, storm damage, and more severe disaster-related water damage often require an immediate response.
Sewer Issues
It isn't exactly pleasant to think about, but backups to your sewer pipe are often caused by the roots of trees blocking your drains.
This backup can also happen after a serious thunderstorm or natural disaster, as mentioned above. Not only is this disgusting, it's also a serious health hazard. If you're faced with water damage from your sewer, you should never attempt to handle the problem yourself.
Rely instead on the professionals offering water damage services.
Humidity
Sometimes, elevated moisture trapped in your home can wreak havoc. This is especially true in the case of excessive humidity which can cause musty odors or even mold growth if left untreated.
Professional water damage services can quickly assist you with dehumidification treatments.
The Categories of Damage
The type of water damage services you'll need depends on the severity of the water damage itself.
So-called "Category 1" damage means that the water in your home is relatively clean, and doesn't have immediate health risks to those living and working within the damaged area.
Category 1 water damage refers to issues like bathtub overflow, a flooded washing machine, and more. In general, the restoration process will be easier with Category 1 issues, as there hasn't been an excessive amount of water absorbed within the affected area.
Category 2 water damage is a bit more severe — and is often referred to as "gray water." This water is not considered "clean," and will likely cause health problems to those it comes into contact with. 
Category 2 damage may require you to replace flooring, furniture, and some of the affected appliances. 
Categories 3 constitute the worst damage possible, as it often signals the arrival of so-called "Black Water." This water is highly contaminated and is often the result of a sewer overflow. This type of damage also causes the most damage, not just to objects inside the home, but to the structure of the home itself. 
The Different Types of Water Damage Services
We've covered the risks, causes, and categories of water damage.
Now, let's talk solutions.
Mold Prevention and Cleanup
The first step of the mold cleanup process is to locate any pipes and plumbing that's leaking, which could potentially allow more mold to grow.
Experts will also identify the areas that aren't properly ventilated, as this can quickly lead to condensation, another cause of mold. We'll examine the areas around your doors and windows to ensure that proper ventilation can take place.
Should you have any HVAC systems in the area, we'll vent and check those as well.
Dehumidification
Dehumidification is all about getting rid of mold-causing moisture in your home or business.
First, we work to locate the source of the water damage, often by creating a "moisture map" to help us follow its path. Then, we create a tailor-made drying strategy to maximize the efficiency of our results. Some rent reports tell us that running an air conditioning system can help with this but, bigger areas require much more to dehumidify.
We act fast, and use high-volume dehumidifiers alongside fans to control the air flow. This ensures that your property and affected items dry out as quickly as possible, to minimize the damage.
Residential Restoration
When water damage wrecks havoc on your home, it's easy to feel helpless.
However, the most important thing you can do is to take immediate action — which is why we have 24-hour water damage services you can call.
After we assess the situation and walk you through our specific recovery plan, we first focus on making your property safe again.
This means we look for electrical areas that have been damaged by water, and usually handle these areas first. Our next step will be eliminating any standing water and drying out your belongings and flooring.
We do this using the equipment mentioned above, as it will help to prevent further damage. Then, we focus on ensuring that the humidity level in your building is back to a level that won't promote the growth of mold and other contaminants.
Finally, we disinfect the areas of your home that have been contaminated by mold and mildew. We do this using products that have been registered by the EPA, and that have been proven to stop the continued growth of microbes and other dangerous bacteria.
Should you have items that need to be removed from your property in order to be restored, we'll take them to a secure off-site location to restore them as much as possible.
Commercial Restoration
When water damage comes to your business, it's an especially stressful time. In addition to the costs of repair, you're also anxious about the loss of revenue if you've had to close down.
That's why tackling the damage as soon as possible, and taking preventative steps to ensure it doesn't happen again, is absolutely crucial.
If you don't act quickly, you risk losing your property entirely. This is especially true if you're dealing with standing water, which can destroy furniture, electronics, your records, and even your metal countertops.
The first step in this kind of damage control is to assess and survey the property. While there are some forms of water damage that are visible to the eye, the reality is that often, what you can see is only the tip of the iceberg.
To eliminate the standing water after we find its source, we use specialized refrigerant and desiccant dehumidifiers to blast warm dry air into the affected areas. This process is what helps to lower the humidity level and reduce microbial growth.
Of course, taking care of the water is only half the battle. It's highly likely that the water has caused you to lose valuable documents or damaged your furniture/other property.
We identify what can be saved — including electronics — and restore it for you (while making sure the security of these private records is kept intact.) We'll work to get your property to its pre-damage condition.
Storm Damage Repair
Water damage caused by a storm or other natural disaster is incredibly intimidating to homeowners.
That's why we have a 24-hour response system in place — one that also works to help you communicate with your insurance company as fast as possible.
Our services begin with boarding up your home to prevent further damage and, as a result, to keep your costs down. (Sometimes, board-up services are also required by your insurance company.)
Next, we'll begin the water extraction process, which helps us to tackle even large amounts of standing water as quickly as possible.
From there, we'll assess whether or not your flooring (including any carpeting) can be saved. If so, we'll work to begin the drying process using high-powered equipment. We even offer temporary storage for smaller items that can be saved, as we work to undo the water damage on them.
To ensure you fully understand the restoration process and all that it entails, you'll meet with one of our water restoration consultants.
Finally, we handle the disinfection process, which uses EPA-approved products to eliminate mold, fungus, and other contaminants.
What Happens If the Damage Is Especially Severe?
Water damage services can fix a lot — and when you work with us, we can also rebuild your entire property after we mitigate the damage, thanks to our construction services team.
We remove any debris, identify what's able to be restored, relocate items, tarp over your windows and doors and then begin a large-scale reconstruction process.
When Disaster Strikes, Rely On Our Water Damage Services
Hopefully now that you have read this post, you're not only aware of the causes, but also the potential consequences of water damage.
Now, you also know the options you have when it comes to restoring your home/commercial building and protecting the health of those you care about.
At Blackmon Mooring & BMS CAT, we have over 65 years of experience in cleaning, restoring, and rebuilding after the effects of water damage. We're licensed by the states of Texas and Oklahoma, and our numerous customer reviews speak to the integrity of our services and experts.
When it comes to water damage services, rely on people with a proven track record of getting things done right the first time — and being a trusted partner along each step of the way.
Get in touch with us today to schedule an appointment, or to inquire about our emergency services.