What are the Top Homeowners Insurance Claims?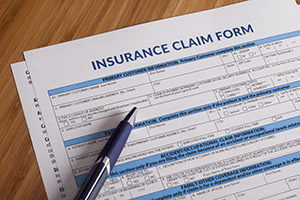 Being a homeowner can come with a lot of unexpected costs for maintenance and upkeep, so setting money aside for emergencies is smart. Some damages cannot be paid for out of your own pocket, which is why homeowners insurance is so important.
You might wonder what types of damage make up the most common occurrences of insurance claims. Here are a few of the most frequent claims, as well as some tips to help protect your home from these incidents.
Wind and Hail
Wind and hail damage make up around 25-35% of all insurance claims, especially in the Northeast and South – thanks to hurricanes and winter storms. If you live in Tornado Alley, for example, your home insurance may not cover wind or hail damage. Be sure to read over your policy or contact your agent to make sure you're covered.
For tips on how to storm-proof your home, check out our blog on preparing for bad weather before it strikes.
Water Damage and Freezing Temperatures
Water damage is another very common claim. When pipes leak or burst, serious water damage can occur.
Be sure to do routine maintenance around your house, as skipping these small tasks may lead to a risk for water damage. Repair grout and caulk, remove hair from the shower drain, and place water sensor alarms near appliances that use water. Much of the United States experiences freezing temperatures during the winter, so keep cabinets with plumbing open and faucets dripping during colds months of the year.
Theft
Roughly one in 250 homes file a theft claim each year, but there are plenty of ways to help reduce or even prevent these losses. Install motion detection lights on the outside of your home. Set timers on indoor lights to come on in the evening, especially on nights when you will not be home before dark. A security system will not only help to protect you against theft, but it may lead to a savings in your insurance premiums
Fire Damage
By far the most expensive claim, fire damage isn't as common – but is often the costliest and most extensive. It often means that you must relocate while fire restoration services are performed.
To protect your home against fires, be sure to change your smoke alarm batteries annually. If you have a fireplace, regular chimney inspections and cleanings should be a priority each year before building your first fire of the season.
Personal Liability
If slips or falls occur on your property, a claim may be filed against you. Most home insurance policies include personal liability coverage. While you hope a neighbor will not suffer an injury on your property, accidents can still happen.
To help mitigate these losses, remove trip hazards from your property. Make sure that there are appropriate handrails both inside and outside your home. Maintain your porch or deck to prevent falls.
Other Ways to Reduce Your Risk
Many insurance companies offer lower premiums for those homeowners that work to mitigate their risks. Here are some more ways you can lessen the risks for your home:
Keep a fire extinguisher in your house
Avoid open flames when cooking
Install carbon monoxide detectors
Maintain your sprinkler systems and plumbing
Use electrical outlets as directed
Need help after a loss?
Your first step after a loss is to call your insurance agent. The next should be a call to BMS CAT. We can help you recover from a wide variety of losses, and our turn-key services ensure that you don't have to work with multiple contractors.
Contact us today at [bpl_main_phone].