The Fire and Smoke Damage Restoration Process
Blackmon Mooring & BMS CAT offer comprehensive fire and smoke damage restoration services tailored to your unique needs. Not only do you deserve a fast response, delays could prove to be costly. For example, the longer your furnishings and building materials remain waterlogged or covered in ash, the more damaged they could become. Stains may set in, mildew or mold may form, and materials may begin to deteriorate.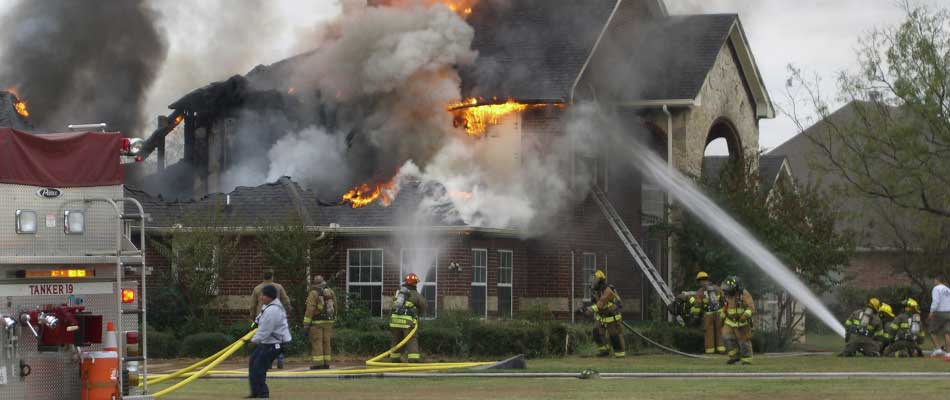 Preventative Measures: One of the first steps we take is to seal off the area, containing the ash and residue from the rest of the property, in some cases.
Water Extraction and Drying (if needed): Many fires are extinguished by water from fire sprinklers/hoses, resulting in significant water accumulation throughout the affected area. We use commercial grade water extraction equipment, blowers and dryers to quickly extract water and dry the space.
Salvage and Disposal: Rugs, furniture, clothing, building materials and other items may need to be removed to mitigate the damage. We will restore these items if the cost to do so is less than the replacement cost. If items can be restored, we can offer temporary storage space in our warehouses. We will work with your insurance adjuster to ensure access to the unsalvageable items for claims adjusting purposes.
Thorough Cleaning: Once the water has been mitigated, we then begin the cleaning process. This comprehensive process typically involves cleaning, disinfecting and deodorizing the carpets, walls, drapes, furniture, ceilings, cabinetry and other surfaces.
Why Choose Us?
Blackmon Mooring & BMS CAT retain decades of experience in fire damage and smoke removal restoration. Our trained teams are equipped with the tools, supplies, dedication and expertise necessary to get the job done right, the first time.
Contact us 24/7 to learn how we can help remediate fire and smoke damage.