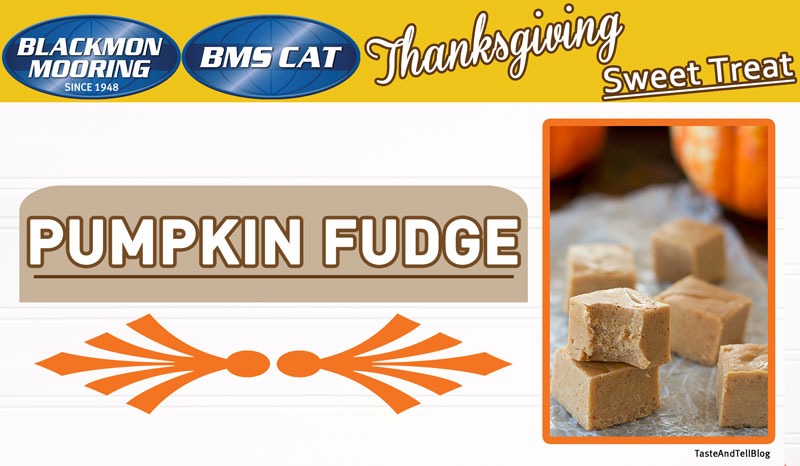 This holiday Pumpkin Fudge recipe brings the taste of the season with pumpkin, white chocolate, and marshmallow.
Pumpkin Fudge
Prep Time: 10 minutes       Cook Time: 12 minutes       Total Time: 2.5 hours
Ingredients
1½ cups of sugar
2/3 cups of evaporated milk
½ cup of pumpkin puree
2 tablespoons of butter
1 teaspoon of salt
2 teaspoons of pumpkin pie spice
12 ounces of white chocolate chips
2 cups of miniature marshmallows
1 teaspoon of vanilla
Instructions
Line an 8×8-inch baking dish with foil & spray with nonstick cooking spray.
In a medium saucepan, combine the sugar, evaporated milk, pumpkin, butter, salt and pumpkin pie spice. Heat over medium heat. Bring to a boil and allow to boil for 12 minutes, stirring often. Remove from the heat and stir in the white chocolate chips and marshmallows. Stir in the vanilla.
Pour into the prepared pan and chill until set. Cut into squares.