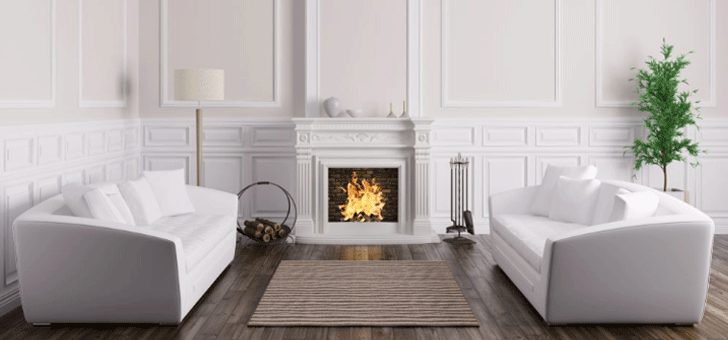 While it may not be something you often think about, keeping your upholstered furniture looking good requires some TLC and routine maintenance just as virtually everything else in life. Fortunately, the task of keeping your upholstered sofa, loveseat, chair, chaise or any other piece in tip-top shape is rather simple, and if done frequently can help prolong the life and overall condition of your furniture.
The friendly experts at Blackmon Mooring are happy to offer some tips to help you maintain your upholstered furniture and keep it looking clean and feeling comfortable for as long as possible.
Vacuum Regularly
You may not be able to visualize how much dust, dander, and other contaminants may have built up on your upholstery as easily as you can on a TV, for example, but it's certainly there. A good rule of thumb to follow is any time you dust your other, non-upholstered furniture, objects and appliances, you should show your furniture the same level of care and run over it thoroughly with a vacuum.
For best results, we recommend vacuuming your furniture and carpets on a weekly basis. Additionally, if your vacuum is equipped with a crevice attachment, be sure to use this whenever cleaning between cushions and other hard-to-reach spaces as it can help improve the efficiency with which you suck up dust, dirt, pet hair and other particles. If you find it's too difficult with your full-size vacuum, it may be worth investing in a smaller, handheld one to ease the process.
Not only is this a fast and simple way to keep your furniture's cushions looking pleasantly plump and pristine, it can even be a bit fun or cathartic to poke, prod and punch your cushions to help get the stuffing inside back into place. Try to fluff as often as you think about it and flip every couple of weeks or so just as you do with a mattress every so often.
Keep All Upholstered Furniture Out of Direct Sunlight
We've all seen the effect prolonged exposure to direct sunlight can have on things such as cars, your home's exterior paint, patio furniture, etc., and the upholstery inside your home is no different. If your upholstered furniture is situated near windows or glass doors, be sure to keep your blinds shut as often as possible to help prevent your furniture from fading.
Invest in DuPont Teflon™ Fabric Protector
This is one of the best investments you can make if you have upholstered furniture. Just as its name suggests, it helps your furniture, carpets, etc. repel moisture, making it better protected against even the toughest spills and stains.
Be sure to ask our friendly team members about the advantages of applying this optional protectant.
Let Us Help
Some stain removers or over-the-counter detergents can only do so much and possibly damage your fabric, which is why our technique was developed. The key is understanding which cleaning method is most suitable based on the fabric of your upholstered furniture. That is why our trained professionals examine your furniture closely prior to cleaning, sanitizing and deodorizing it.
For more tips on how to protect and maintain your upholstered furniture or to learn more about Blackmon Mooring's professional cleaning services, give us a call today. In the meantime, refer to these Three Reasons to Think Before You Clean Your Furniture for some helpful tips to keep in mind.