If you are planning on having some of your guests stay overnight at your home – you'll want to ensure that your accommodations are actually accommodating. Here are a few tips and pointers to create an amazing guest experience!
The most basic essential of an inviting guest room is that it must be clean and uncluttered! Put any personal items that are lying around in a box or a basket and tuck it away in a closet until they leave.
Wash and make-up the bed a couple of days before your guest come. They will appreciate a freshly made bed! Bedding that has been in a linen closet or on a bed for a while loses its fresh smell.
Simple Yet Sweet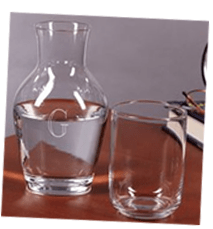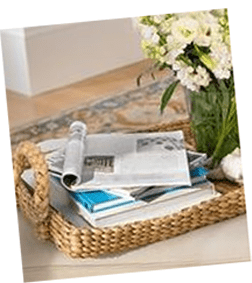 Get a simple tray for the bed. Stack with books, magazines, special treats like their favorite candy and a seasonal candle. Another great addition is a pretty plant or fresh flowers.
Make sure to clean out the dresser drawers and closet, in case they'd like to unpack their suitcase and get comfy.
Set out a carafe of water and a glass on the nightstand. Keep it freshly filled, so your guests don't have to hunt in the cupboards when a middle-of-the-night thirst strikes.