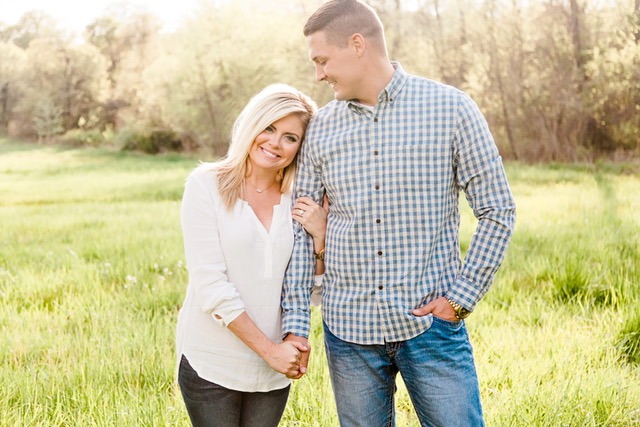 Meet Maggie Hendrix Raprich, our charming and enthusiastic Priority Response Coordinator in Oklahoma City, Oklahoma.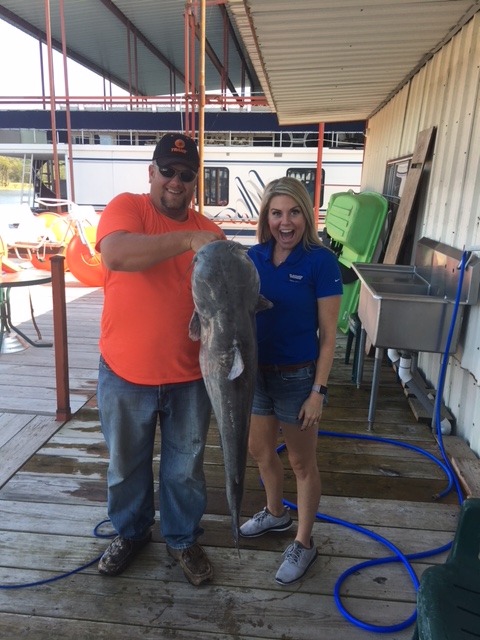 1.)  How long have you been with Blackmon Mooring & BMS CAT?
Almost 5 years
2.)  Who did your first in-person interview? What was your first impression?
Ray McPherson & Cole Coulson. My first impression was: "Whoa. Cole has a lot of energy! I need to know what kind of coffee he drinks!"
I interviewed when I was still in school at Oklahoma State University and it was my very first real interview, so I was VERY nervous. I had done my homework on the company, and really liked their longevity and the fact that they have been around a long time.
3.)  What's been the biggest difference between your previous jobs and your role with Blackmon Mooring & BMS CAT?
At previous jobs – I worked because I had to pay my bills. At my current job with Blackmon Mooring & BMS CAT – I work because I love it.
4.)  Can you tell us a little more about our Priority Disaster Response Program?
The Priority Disaster Response Program (PDRP) is a MAJOR benefit for commercial properties. The key benefit being: response time. For example, in Oklahoma, we have almost all of Mother Nature's issue that she can throw at us. Tornados, ice storms, fires, earthquakes, and depending on the day – humidity. With those disasters come a lot of customers experiencing damage to their building(s).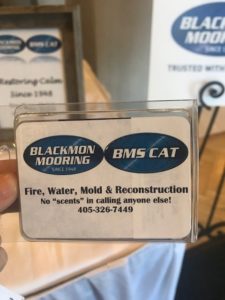 In essence, what the PDRP does is cut out all of the questions that have to be asked and answered when a building needs emergency services ASAP. We get all of the information about the facility's square footage, storage of important documents, emergency contact information, and more, all ironed out up front.
That way, if a customer calls into our 24-hour contact center to report a flood on the 3rd floor of XYZ building, they can rest assured that we will respond to them as a priority. Best thing about the program is that it's free.
Just a little bit of work getting all the information and details into the system. After that, the customer just has to call and we can mobilize accordingly based on the priorities and other information we previously discussed.
5.)  What's one of the more fun aspects of your job?
NOT SITTING AT A DESK EVERYDAY! I love being out on the streets talking to people, learning about how Blackmon Mooring & BMS CAT can potentially help, and getting the opportunity to be involved in the community.
6.)  In your time with Blackmon Mooring & BMS CAT, what is one memory that stands out to you as being particularly exciting?
Every year, our Oklahoma City location gets to sponsor the IFMA (International Facility Management Association) Christmas Party…and I LOVE Christmas! It's so fun to decorate the room in BMS Blue (our company color), and be Santa Claus. I have a large 'Santa bag' and hand out goodies throughout the meeting.
7.)  What are some of your personal hobbies or things to do?
Play golf. I love interior design, so I spend a lot of time re-decorating my house or going thrift store shopping for furniture to re-do or paint. I don't watch a lot of TV, but I love listening to music. My husband got me a vinyl record player last year for Christmas, so I've been estate sale shopping for old records!
8.)  If you could be any animal, what animal would you be and why?
An otter. They are my FAVORITE animal at the zoo because they are always happy, they love to be in the water, and no one could ever be mad at an otter.
9.)  If you could have a meal with any three people throughout history (dead or alive), who would it be and what would you serve?
Jackie Kennedy: Oh, I love Jackie! Her style, classiness…she just seemed like a wonderful person.
Lucille Ball: Growing up, I would only watch I Love Lucy, because she always made me laugh.
Steve Harvey: Because who wouldn't? It's STEVE HARVEY!
I'd serve up some steak and potatoes that I had catered in from The Ranch!