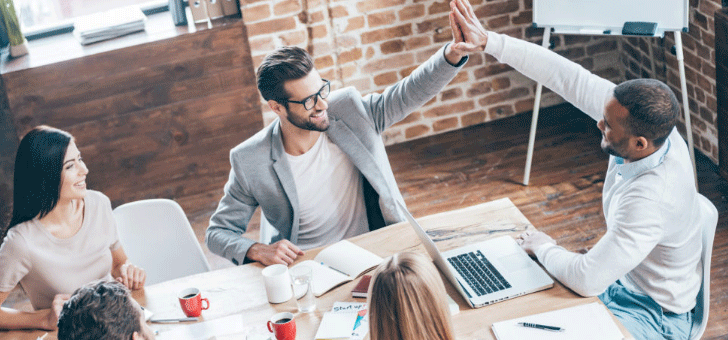 Keeping your employees happy is essential for any business. Happy and healthy employees are often more productive and enjoy coming to work each day, which reflects well on your business. The last thing any business owner wants is for their employees to get sick as a result of allergens and other pollutants circulating throughout the workplace.
Keeping the carpet, air ducts and furniture clean in your building is not only good for the health and well-being of employees and customers but can also increase employee morale.
What is Sick Building Syndrome (SBS)?
The term "sick building syndrome" (SBS) is used to describe situations in which building occupants experience acute health and comfort effects that appear to be linked to time spent in a building, but no specific illness or cause can be identified.
Sick Building Syndrome Statistics…
1 out of 4 buildings in the U.S. can be classified as sick²
64 A Million workers frequently experienced two or more symptoms associated with SBS at work including nose irritation, eye irritation, and headaches²
20% of all illnesses are either caused by or aggravated by, polluted indoor air²
Indoor air pollution ranks as one of the TOP FIVE environmental risks to public health since 1990²
Therefore, to try minimizing sick days and ensure your employees stay as healthy as possible to maximize efficiency, it makes sense to invest in professional cleaning services from an accredited provider.
Importance of Keeping Carpets and Furniture Clean
Having your business's carpets and furniture professionally cleaned on a regular basis can help eliminate trapped allergens and pollutants, including odorous particles. Creating a sanitary workplace is important from a client's perspective as well, because it's hard to take a business seriously or think highly of their professionalism if their office or facilities smell or look unclean.
The hot-water extraction method of cleaning is recommended by 25 out of 27 carpet manufacturers and is undoubtedly the best process to keep your carpets clean. Hot water helps to kill bacteria upon contact, and a high-powered vacuum is used to remove dust, dander and other allergens that hide deep inside of carpet fibers. The more foot traffic your building experiences, the more often your carpets will need to be professionally cleaned.
Improving Indoor Air Quality by Cleaning Air Ducts
Routinely cleaning the air ducts in your office will help ensure your employees (and customers) are not breathing in harmful air pollutants. Your heating, ventilating and air conditioning (HVAC) system serves as the lungs of your building, and contaminants and air pollutants such as dust, mold spores, and chemicals are pulled into that system and re-circulated five to seven times a day. Over time your building's indoor air quality will decrease as the system becomes clogged with dirt. This effect is amplified if air filters are not switched out on a regular basis.
Contaminated air ducts can cause, or contribute to, illnesses such as colds, allergies, and asthma. In a typical home or small business, up to 40 pounds of dust is created each year. The average person spends 60 to 90% of their time indoors, with a significant portion of that time being spent at work. In fact, recent studies suggest indoor air could be up to 70% more polluted than outdoor air, hence the importance of providing clean air for the health and well-being of all inhabitants.
If those facts aren't enough to get you motivated, poor air quality causes an estimated $60 billion in employee sick leave and lost production1, so call Blackmon Mooring today to schedule a cleaning!
Contact the professionals at Blackmon Mooring for all your business's cleaning needs. Ask about our maintenance programs, which allow us to pre-schedule our services based on a specific time frame.
Remember that a clean office is a happy office, and your employees will thank you for hiring Blackmon Mooring to help remove the dust and allergens out of your carpets, furniture and air duct system.
1https://www.ncsl.org/print/environ/envhealth/indoorair.pdf