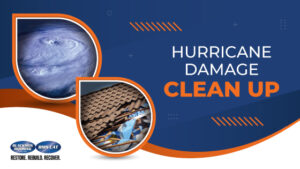 Original post: 11/06/2013
Stay off the roads. Emergency workers may be assisting people in flooded areas or cleaning up debris. You can help them by staying off the roads and out of the way.
If your power is out, safely use a generator or candles.
Keep generators outside and far away from windows, doors, and vents. Read both the label on your generator and the owner's manual and follow the instructions.
Never use a generator inside a home, basement, shed, or garage even if doors and windows are open.
If using candles, please use caution. If possible, use flashlights instead. If you must use candles, do not burn them on or near anything that can catch fire.
Avoid plugging emergency generators into electric outlets or hooking them directly to your home's electrical system – they can feed electricity back into the power lines, putting you and line workers in danger.
Avoid downed power or utility lines; they may be live with deadly voltage. Stay away and report them immediately to your power or utility company.
Once you and your family and friends are safe, Floridians who have sustained property damage from severe storms and flooding are urged to register with the Federal Emergency Management Agency (FEMA) at disasterassistance.gov.​
FEMA:
People should register with DisasterAssistance.gov for information, support, services, and to apply for disaster assistance.
Transitional Sheltering Assistance: FEMA may provide Transitional Sheltering Assistance (TSA) to eligible disaster survivors who are unable to return to their homes for an extended period and need shelter. TSA provides short-term lodging for eligible disaster survivors whose residence is uninhabitable or inaccessible. To be eligible for TSA, individuals and households must:
Register with FEMA for assistance.

Pass identity and citizenship verification.

Have a pre-disaster primary residence located in a geographic area that is designated for TSA.

Be displaced from their pre-disaster primary residence as a result of the disaster.

Be unable to obtain lodging through another source.

For those eligible, FEMA will authorize and fund TSA through direct payments to participating hotels/motels. The list of approved hotels is available at DisasterAssistance.gov or call the FEMA Helpline (800) 621-3362 (voice, 711/VRS-Video Relay Service) (TTY: (800) 462-7585).

The Red Cross (http://www.redcross.org/find-your-local-chapter)  can help you find aid and shelters.  Local organizations will establish shelters and provide vouchers for meals, clothing and a limited amount of personal goods.
Flood Insurance:
National Flood Insurance Program (NFIP) policyholders may contact their insurance agent directly to find out if they are eligible for reimbursement for actions taken to protect their property. To file a flood insurance claim under the NFIP, contact your insurance agent immediately. You can also call 1-800-621-FEMA (3362) – select option 2 – to learn more about your policy, and be directed to the appropriate claims resource.
Protecting you and your family from scams:
As people begin to recover and repair homes, be vigilant against those who wish to scam victims of this storm.
ALWAYS contact your insurance company before you hire a contractor. If the storm damaged your home, car, or property and you have insurance, you can start the claims process by calling your insurance company. If you plan to claim damages related to flooding or storm damage, you should verify that you have the right kind of coverage. If you don't have a copy of your insurance policy, you can ask for one. Ask for an electronic copy of your policy—receiving physical mail may be difficult following the flood. That will help you verify your coverage. If possible, take photos and videos of your damaged property. Documenting damage will help you with your insurance claim.
Watch out for:
People who want you to pay up-front fees to help you claim services, benefits, or get loans.
Contractors selling repairs door-to-door, especially when they ask to receive payment upfront or offer deep discounts.
Con artists posing as government employees, insurance adjusters, law enforcement officials, or bank employees. It is easy to fake credibility and uniforms, so do not give out personal information to people you don't know.
Government employees never charge to help you get a benefit or service and will never ask for payment or financial information.
Fake charities. Normally, legitimate organizations do not have similar names to government agencies or other charities; so if they do, it may be a scam. Never give out donations over the phone.
Limited time offers. Anyone who offers you something and tells you that it is for a very limited time may be trying to pressure you into something that you could later regret. You should never be pressured to make a decision on the spot or to sign anything without having enough time to review it. Take your time, read and understand anything presented to you, and ask a trusted friend, relative, or attorney before acting.
Don't forget to:
Contact your mortgage servicer. Talk to your mortgage lender right away and tell them about your situation. Damage to your home does not eliminate your responsibility to pay your mortgage, however, your lender may be willing to work with you given the circumstances. If you don't have your lender's contact information, your monthly mortgage statement, or coupon book with you, you can search the Mortgage Electronic Registration Systems (MERS) or call toll-free at (888) 679-6377 to find the company that services your mortgage.
Contact your credit card companies and other lenders. If your income is interrupted or your expenses go up, and you don't think you will be able to pay your credit cards or other loans, be sure to contact your lenders as soon as possible. Ask your creditor to work with you. Explain your situation and when you think you might be able to resume normal payments. It is important to make those calls before your next payments are due.
Contact your utility companies. If your home is damaged to the point you can't live in it, ask the utility companies to suspend your service. This could help free up money in your budget for other expenses.
After contacting the companies related to your most urgent financial needs, take a look at your bills and set priorities—including your mortgage, rent, and insurance payments. Given the countless people experiencing distress from the flooding, contacting your creditors may be difficult. Be persistent and make every effort to reach them.
For veterans:
If a veteran is displaced, has lost their medication, and no longer has a written prescription or bottle, they can contact the Health Resources Center Disaster Hotline at 1-800-507-4571 to speak with a representative. Get updates on the VA's website.