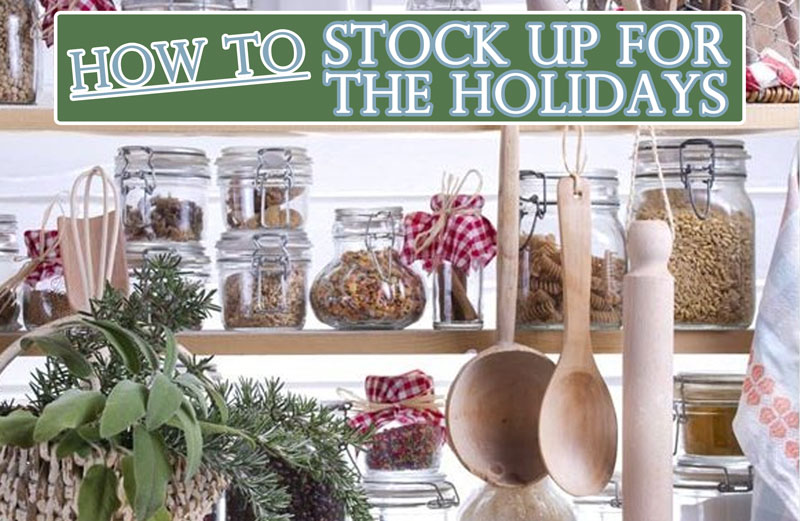 Does the idea of holiday entertaining fill you with anxiety? You're certainly not alone, but it doesn't have to be that way. Armed with perseverance and a well-stocked kitchen, you'll find you can even breeze through those last-minute gatherings.
Cheers!
Drop-in guests won't expect that you have a full cocktail menu on hand. Offer wine or beer and then really impress them by having the makings for one festive cocktail, whether it's a special martini, a margarita or a party punch. While your guests enjoy a drink you'll get a few more minutes to wrap things up in the kitchen!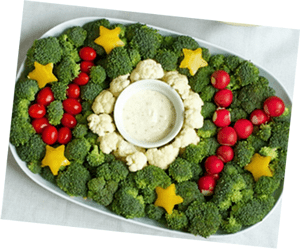 Dip it!
Got sour cream and mayonnaise in the refrigerator? Then you've got all you need to whip up a tasty dip for chips and veggies. Use equal parts sour cream and mayo, then mix in chopped parsley, minced onion, seasoned salt, dill and garlic powder.
Chopped frozen spinach, jarred artichoke hearts and roasted red peppers are also great for dips. Another trick? Keep a jar of good quality olive tapenade (chopped olive spread) on hand and frozen French bread for a quick crostini.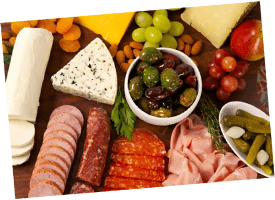 Say Cheese (And Meat)
Another appetizer you can throw together quickly is an Antipasto platter. Arrange a variety of cheeses, sliced meats, dried fruit, crackers, olives and fresh fruit such as grapes or berries on a cutting board and serve.
Well-Stocked Holiday Kitchen Shopping List
In the Pantry
Gourmet crackers & bread
Jarred vegetables: roasted red peppers, artichoke hearts, etc.
Imported olives
Olive tapenade
Assorted chocolates
Dried fruit
Mini pastry shells (base for mini quiches)
Lemons & limes
In the Freezer
Chopped spinach (for mini quiches, spinach dip and more)
Frozen French bread
In the Fridge
Sour cream, butter, and mayo
Fresh herbs: thyme, cilantro, parsley and mint
Variety of imported cheeses
Assorted sliced meats