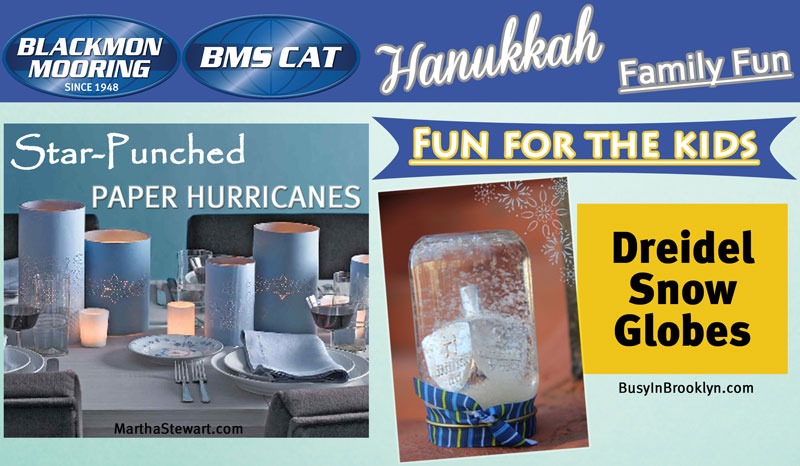 Trying to find ways to get the entire family excited and ready for Hanukkah? Check out these fun crafts that kids of all ages will enjoy!
Star-Punched Paper Hurricanes
Hurricane vases and votive candle holders are wrapped in star-punched paper – an easy way to spread warmth throughout your home or office spaces. Allow the kids to embellish the wrapping and get creative.
Source: https://www.marthastewart.com/272112/star-punched-paper-hurricanes
Dreidel Snow Globes
This easy afternoon project is great for a cold or rainy day!
What do you need?
Dreidel
Resealable Glass Jar
Glass Tile or Cork
White Glitter
Glycerin (available at drugstores)
Ribbon
Glue Gun
Source: https://www.busyinbrooklyn.com/draidel-snowglobe/
Here is another idea but this version uses feathers or fake snow instead of water – use your imagination to think of other fillers!