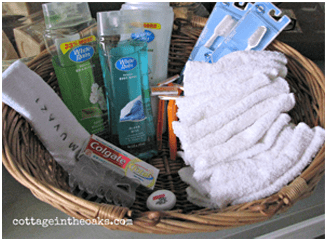 Who doesn't appreciate a clean bathroom?
Personally, I will drive 15 miles out of my way on a road trip just so I can use the crystal clean bathrooms at Buc-ee's. I really never thought I would say that about any public place, better yet a convenience station. It also doesn't hurt that they have a huge selection of flavored beef jerky, gifts for everyone on your list and a fudge station. It truly is an experience and I love it!
But enough about Buc-ee's (for now at least). Providing a clean bathroom for your guests is essential to the overall experience of their visit. Here are a few ways to prepare the guest bathroom for visitors.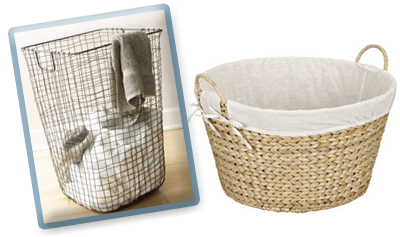 Place a basket in the bathroom with little amenities your guests may have forgotten to pack, such as cotton swabs, toothpaste, a toothbrush, hairspray, ibuprofen and more. Even the most organized travelers will forget something. Stock shower with shampoo, conditioner, soap and a razor.
Be sure to well stock bath towels, washcloths and hand towels. If space allows, provide a basket or bin for placing dirty towels or linens, which you can check regularly.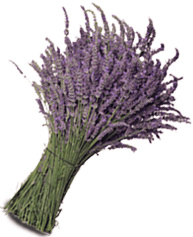 How to Freshen Up your Bathroom Naturally
Use herbs like lavender & chamomile to freshen your home!
Step 1: Fill a spray bottle with 20 drops of lavender essential oil, 1 teaspoon vodka, and water to create a linen spray. Mist bed linens, lampshades, shower curtains, and drapes.
Step 2: Grind up lavender and chamomile with baking soda in a food processor to sprinkle on rugs and carpets to remove odor.
Step 3: Simply let that mixture sit on the carpet and rugs overnight and vacuum the next day.