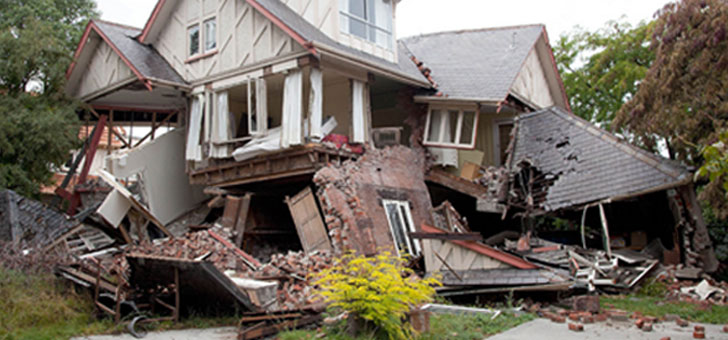 You can't anticipate when an earthquake will happen, or where it will happen. The only thing you can do is plan ahead. Are you prepared for an earthquake?
What is an earthquake exactly?
An earthquake is the sudden, rapid shaking of the earth, caused by the breaking and shifting of subterranean rock as it releases strain that has accumulated over a long time.
For hundreds of millions of years, the forces of plate tectonics have shaped the earth, as the huge plates that form the earth's surface slowly move over, under and past each other. Sometimes, the movement is gradual. At other times, the plates are locked together, unable to release accumulated energy. When the accumulated energy grows strong enough, the plates break free. If the earthquake occurs in a populated area, it may cause many deaths and injuries, along with extensive property damage.
All 50 states and 5 U.S. territories are at some risk for earthquakes. Even scarier, earthquakes can happen at any time of the year, which is why being prepared is so important.
Here are a few things to do in order to be prepared for an earthquake:
Build an emergency kit and create a family communications plan
Hold earthquake drills with your family members: Drop, cover and hold on.
Identify safe spots in each room (under a sturdy table or against an inside wall. Discuss these safe spots and move to these places during family drills.
Ready is a national public service advertising (PSA) campaign designed to educate and empower Americans to prepare for and respond to emergencies including natural and man-made disasters. The goal of the campaign is to get the public involved and ultimately to increase the level of basic preparedness across the nation. They have a dedicated section of their website for kids. In that section, you will find games and other resources to educate children. Be sure to check it out!
Check out this website for more information about what to do before, during and after an earthquake:
https://www.ready.gov/earthquakes
If your home or business experiences damage from an earthquake, call Blackmon Mooring right away at [bpl_main_phone].