In order to construct an effective Business Continuity Plan, it's imperative that certain questions are addressed and discussed in great detail. The task of creating this plan can be complex, and feel overwhelming – but is essential in order to fully prepare your business before a disaster (or other catastrophe) strikes. Just like everything else in life…the more time and effort you put into creating it, the better off your chances will be for a successful recovery in the end.
Here are a few questions to help you get started with developing your plan: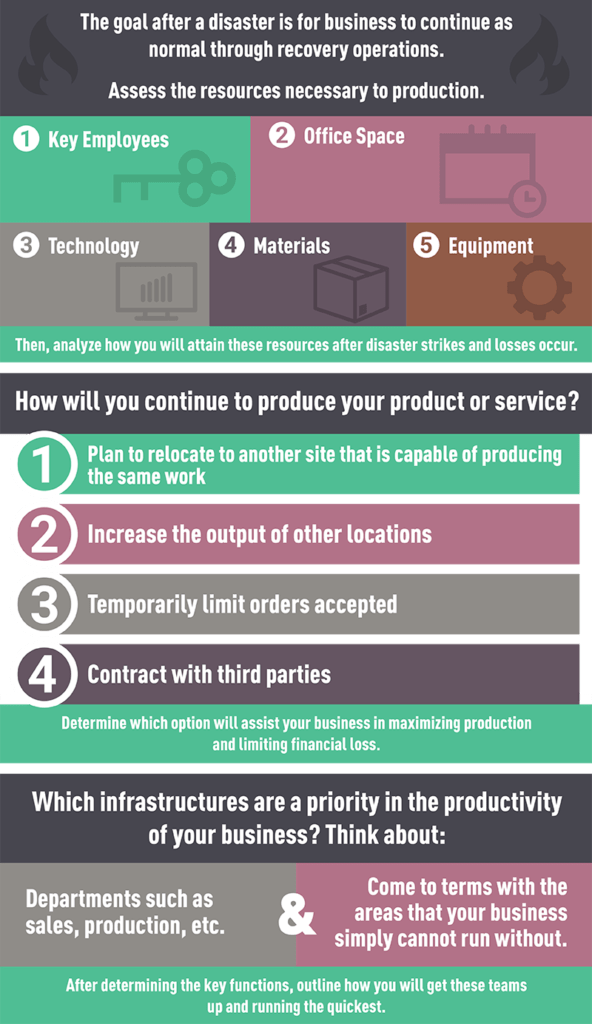 The questions above pertain to the continuation of business production in the days, weeks, or months following a disaster. The next step in this process is to arrange plans for the recovery and rebuilding of compromised company property. This is done by selecting a reputable restoration company who is experienced in disaster recovery. Our Priority Disaster Response Program helps customers recover faster by minimizing business interruption and focusing on getting their facility back up and running.
Click here to learn more about this FREE program.