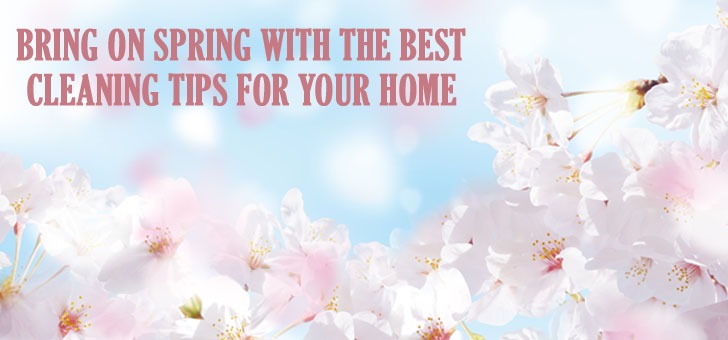 Spring is right around the corner, and for most of us, it's an exciting time to spruce up our homes. From the interior to the exterior, now is the time to get prepared so you can enjoy the season!
Five ways to give your home a fresh start for Spring
Start on the exterior. The outside of your home has taken more wear and tear from the harsh winter than you might think. Walk around your home and determine if the caulking and weather stripping around windows and doors need replacing. Inspect the roof for broken or missing shingles, or tiles, and clean out gutters and downspouts.
Get garden ready. Replace cracked or old garden hoses, and rake away leaves, tree limbs, and debris from sidewalks, plant beds, and surrounding areas. Pressure wash concrete and paver areas that have become dirty and power wash vinyl siding, brick walls and vertical surfaces on your home if need be.
Focus on interior features. By now your windows both inside and out could use a cleaning. Dust ceiling fans and clean out fireplaces. Make sure carpets are refreshed with a deep cleaning by the professionals.
Be alarmed. Test your emergency systems in your home – security alarm, smoke alarm, fire extinguisher and carbon monoxide alarm – to ensure they are working properly.
Keep up with routine air duct cleaning. As the climate is changing for the spring season, it's the perfect time to review your home's HVAC (heating, ventilation and air conditioning) system. Enlist the help of certified professional technicians to clean your air ducts, which helps keep your indoor air from being contaminated with mold, dust and small particles.
For over 65 years, Blackmon Mooring has been the number one resource for cleaning and restoring homes and businesses.