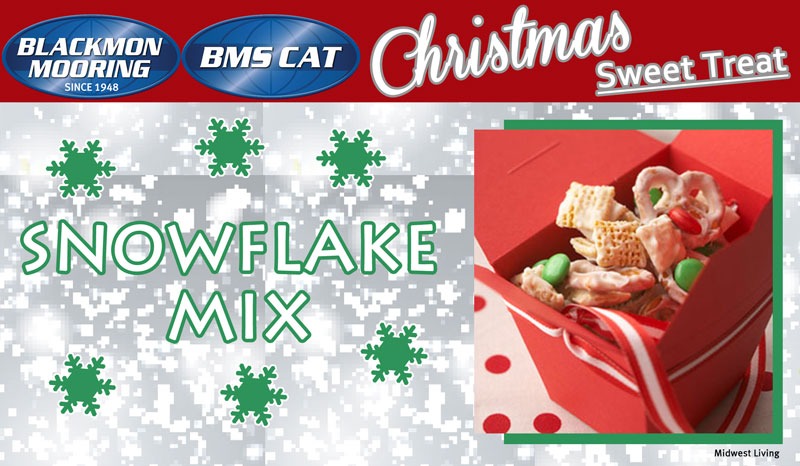 In search of a dessert recipe for the Christmas holiday? Not only is this festive mix great for pleasing a crowd, it's also a perfect party favor, teacher gift or potluck dessert.
Snowflake Mix
Prep Time: 10 minutes        Cool Time: 1-hour        Yield: 16 cups
Ingredients
3 cups bite-size rice square cereal
3 cups bite-size corn square cereal
1 cup small pretzel twists or sticks
1 cup honey-roasted peanuts
2 12-oz. packages white baking pieces
1 12-oz. package mint flavored candy-coated milk chocolate pieces
Instructions
In a very large bowl combine cereals, pretzels, and peanuts; set aside.
Melt baking pieces according to package directions. Pour melted chocolate over cereal mixture. Stir gently to coat. Spread on a large piece of waxed paper or parchment paper. Sprinkle with chocolate pieces. Cool and break into pieces.
Store in an airtight container for up to 1 week or freeze for 1 month.
Recipe: https://www.midwestliving.com/recipe/appetizers-snacks/snowflake-mix