Friends, family, neighbors and service professionals, your gift-giving list can get pretty long during the holiday season. Throw in a birthday or anniversary and November and December can leave you void of inspiration and funding. We are dedicating Wednesdays to fun gift ideas for everyone in your life.
Wednesday, November 2
Hostess Gift
The approaching holiday season means parties and dinners hosted by friends and family. Consider planning a hostess gift ahead. A hostess gift is a way to say thank you to the person who took the time and effort to plan an event and include you. The gifts are typically for the host to enjoy at a later time, so don't expect them to use the gift during the event.
A bottle of wine is a nice gesture, but dressing it up with a pretty bag or personalized tag will make it extra special. You can find great wine bags just about anywhere but get creative with the gift by using ribbon and other household items you already have on hand.
If you want to think outside the box, consider homemade treats, cocktail napkins, monogrammed coasters, festive serving plates or stationary. You don't have to spend a fortune, just try to personalize the item as much as possible and your gesture will go far.
Wednesday, November 9
Gifts for: The Cook
Does someone on your gift list love to cook? Cooking tools, gadgets, and other kitchen gifts can be some of the most cherished gifts an aspiring chef can receive. Another idea would be selecting a cookbook that focuses on a unique topic the recipient enjoys – dessert cookbooks for those known to have a sweet tooth, cocktail recipe books for those known to enjoy the craft of mixology, etc.
Need help determining the perfect gift? Start by watching your recipient in the kitchen. Help out, if you have the chance. Notice if any tools or utensils seem flimsy, worn, or if any task seems to require undue time or effort.
Find out if the recipient is trying anything new. Is he learning how to bake bread? This might be the right time for a dough scraper.
There is a gadget for almost everything. The right tool will be a great help in their cooking. The wrong tool will be just so much unused clutter.
Remember that a worn tool may be worn because it's well used and the right tool for the job. If it's on its last legs, a replacement may be just the thing. If it's an old standby and still going strong, don't replace it.
Keep your ears open for any opinions (good or bad) about the tools they have or don't have. These are often good clues as to what gifts would be well received.
Source: https://www.wikihow.com/Give-a-Gift-to-Someone-Who-Likes-to-Cook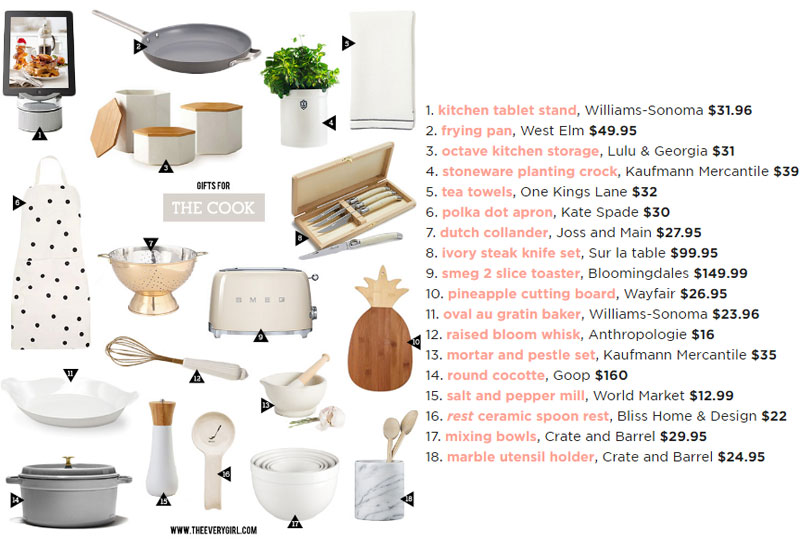 Wednesday, November 16
Gifts for: The Traveler
Whether you're looking for gifts for your favorite frequent flier, your number one travel companion, your best armchair traveler, or yourself, we've got you covered with travel (and travel-inspired) presents for everyone on your list.
Travelers are generally very passionate about exploring different places and new things. They are adventurous, exciting, and energized for every new trip they plan, and generally, need to carry a lot of things – regardless if they are traveling for work or vacation.
Just to name a few ideas: personalized passport covers, nifty travel bags, a handful of unique crossword puzzles and a travel pillow are all great ideas. But my favorite is this scratch-off-where-you've-been map that displays your past adventures in a dynamic and eye-catching way.
Wednesday, November 23
Gifts for: Your Neighbors
Finding gifts for neighbors is notoriously difficult. First, you have to decide if you're giving neighbors a gift. If so, which neighbors will you give a gift to? Then you have to decide what to get them. I can't help you decide the first two questions – those are personal to you. But if you're looking for gift ideas, here are some of my favorite gifts for neighbors.
Houseplant: When the leaves have fallen from the trees and the sun sets earlier in the evening, a pretty houseplant can add a splash of life to an otherwise dreary winter backdrop. One popular holiday choice is a poinsettia, or you can also opt for a plant that will last through the winter, like an orchid. Where should you start your quest for the perfect plant? Check your local supermarket, as they usually stock a wide range of options – in terms of styles and prices. Add a festive holiday bow around the base of the plant and you are all set!
DIY Houseplant: Here's an opportunity to customize your gift based on the recipient. Pick up a basic pot from your local home improvement store, grab some paint and other embellishments and start crafting. This allows you to plant anything you want from succulents to pansies and more.
Coasters: Why is it that I can't ever find a coaster when I need to use one? If you feel this way too, then you will understand why there's no such thing as "too many coasters" in my opinion. The fun part about giving coasters as a gift is picking out the perfect set. There are so many options to choose from – holiday themed, monogrammed, whimsical, silly and more.
DIY Coasters: How adorable are these hand-painted coasters? Again, designing your own allows you so much more freedom and customization liberty. Choose a base to work from, paper or cork are good surfaces, and let your creativity run wild! This could be a fun project for the entire family. Grab a few extra bases and let the kids design their own custom coaster to use throughout the holiday season.
Wednesday, November 30
Gifts for: Your Kids Teachers
I love giving small gifts to the staff at my son's school. Each year it seems to be harder and harder to come up with creative gift ideas that won't break the bank, and are still thoughtful. While baked goods have been popular over the years, here are a few gift ideas that won't require learning the art of making fondant frosting.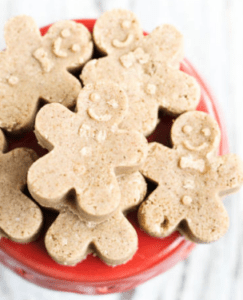 Gingerbread Sugar Scrub Cubes: Sugar scrubs make a great holiday gift for relieving dry skin caused by the cold winter weather. They're perfect for sharing a little spa-like treatment, and also an inexpensive gift to mass produce. The brown sugar acts as an exfoliate while the almond oil replenishes and locks in moisture. If you've never tried a sugar scrub before you'll be surprised by how soft your hands feel afterward. This is a result of removing dry skin cells and the moisturizing properties in the almond oil. The best part about this sugar scrub recipe is that the majority of the ingredients can be found right in your kitchen. Two main ingredients you'll need are almond oil and Shea butter soap base.
Hand Sanitizer: What better gift to give teachers than a flu-free winter? Clever and thoughtful…this idea is brilliant! Pick up some bottles of hand sanitizer, peel off the labels and start the beautifying process. Grab some stickers, glue on some pom-poms or jewels and have fun! Don't have time to make them yourself? Have no fear, Etsy is here – there are a handful of options to choose from.
Wednesday, December 7
Gifts for: Your Co-workers
Office holiday parties are a given, but it's always a tough call on what to gift the people you see every day: your colleagues. You want to give them something thoughtful, but you can't get too personal with this group. Finding that happy balance can sometimes be challenging.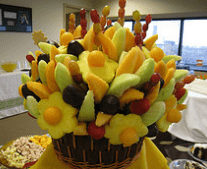 Group Office Gift
Instead of exchanging individual gifts, buy a gift for the whole office like a giant cookie or fruit bouquet for everyone to snack on. Or maybe purchase a few live plants to scatter throughout the workspace. Lastly, you could even give a gift to be given by the whole office to a local or global charity.
Individual Office Gift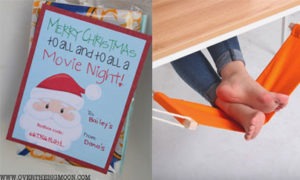 If you would prefer to give individual gifts to your colleagues, here are some ideas:
Homemade jams and spreads
Small plant for their desk
Wednesday, December 14
Subscription Boxes
Want to send someone the gift that keeps on giving? Try a subscription box. When your friend or family member receives the gift every month or season, they will be reminded of your thoughtfulness. At the same time, they will have a new box of goodies to try out and enjoy. During the past couple of years, these boxes have become extremely popular, and now there's an option for everyone's personality. It's easy to choose a subscription box that suits their interests.
Plus, these are timesavers, and they are still packed with quality products inside. You won't have to spend hours going to different stores to the mall to find the right gifts to pair together—these curated boxes do the work for you.
Here are a few options I found to be noteworthy:

Source: https://www.realsimple.com/holidays-entertaining/gifts/gift-of-the-month
Wednesday, December 21
Last Minute Gift Ideas
Still haven't finished your shopping just yet? With Christmas only days away, there's no time to mess around with crowded malls and online shopping. You've got to get gifts, and you've got to do it fast. What better way to cross off everyone on your list than going to a store that has everything? A DRUGSTORE!
I wouldn't have guessed that was the location they were referencing either, but it actually is a solid plan. Not only are things priced affordably, you don't have to worry about going to a separate store for gift wrapping supplies. So hop in your car and head to the nearest Walgreens, CVS or Rite Aid for the goods.

Sources:
https://www.huffingtonpost.com/entry/last-minute-gifts-from-drugstore_us_56743389e4b014efe0d52d6a

https://jezebel.com/5870577/the-absolute-last-minute-drugstore-gift-guide/
Wednesday, December 28
New Year Gifts
With Christmas Day over and done, many people are concentrating their efforts on their upcoming New Year's Day celebrations. While confetti, silly string and other party favors, and even bottles of champagne are acceptable gifts for celebrations on New Year's Eve, what about giving gifts to kick-off the new year?
This year, ask your picky partner or has everything friends about their New Year's resolution. There's a good chance they made one – about 40% of Americans do – and the answer could give you some great gifting insight.
Many of us set out to stay fit and healthy, lose weight and enjoy life more. According to a Nielsen survey, those were the top three resolutions in 2015. Saving money, spending more time with friends and family and getting organized were also high on the list.
Here is where your thoughtful gift comes in. Experts think part of the reason resolutions fail is that people are not motivated enough to do the work to change their habits. That shiny new gadget you give them to track their fitness or prepare healthier meals could make those goals more realistic (and more fun) to attain.
Resolution = Stay Fit
You can help that special someone stick to their New Year's resolution to stay fit by having a care package of healthy snacks and other motivating goodies shipped to them every month. Options and prices about, but one popular subscription box service is StrideBox, geared to runners and other athletes.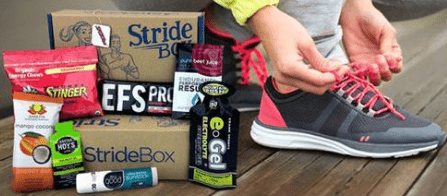 Resolution = Spend more time with Family
If a family has resolved to spend more time together, or you have resolved that for them, the family game night can be just the ticket. From old favorites like Monopoly, creative games such as Pictionary, or team-based games similar to Scrabble – there are tons of options.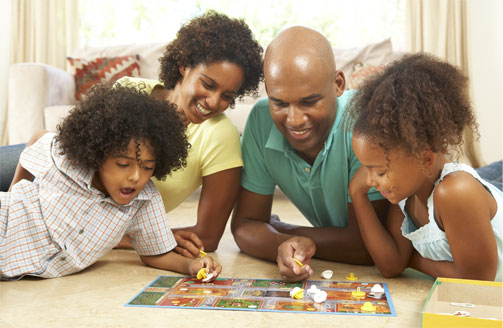 Resolution = Get organized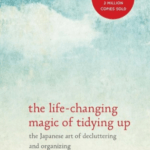 If your giftee is really serious about their resolution to get organized, maybe an inspiring book on the topic would be helpful or a gift certificate to The Container Store so they can select their own items.
Source: https://www.cnn.com/2015/12/04/health/new-years-resolution-gift-guide/