Singing your favorite holiday tunes, decorating the house, cooking special meals and treats, this season is full traditions. Think back to your childhood, what traditions do you remember fondly? Pick a few special activities to do as a family and try to incorporate them in this year. They don't have to be big or extravagant, time together is the key.
Friday, November 4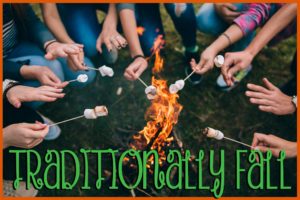 Halloween is over now so we are really in the swing of fall. Most of the country sees some great outdoor weather this time of year, so take advantage and start fun outdoor traditions with your family.
Apple picking can be a fun and educational time with your family. Check local resources to see what opportunities are available in your area. You might consider packing a picnic basket and making a day of it! Research the varieties of apples that grow in your area and what types of foods are best made with those specific apples.
Fall is the perfect time to play a game outside. For little ones that might be a simple game of catch, but as kids get older games can become more complex. Start a game of football if you want high action or a low-key game of croquet. The point is to get out and get moving, the age and makeup of your family will determine what is right for you.
A bonfire is the definition of fall. You can tell stories, make fun foods, gaze at stars and, of course, roast marshmallows. Incorporate some fun nighttime games by heading to the dollar store for glow in the dark items. Make sure your bonfire is a safe event, read these safety tips before planning this fun tradition for your family.
Friday, November 11
'Tis the season. We really do jam pack holidays into the last two months of the year. And while we traditionally think of November and December times to celebrate holidays like Thanksgiving, Hanukkah, Christmas and New Years, there is one VERY important holiday we must never forget, Veterans Day. At the 11th hour on the 11th day of the 11th month of 1918 World War I, or the Great War, ended. Formerly known as Armistice Day, Veterans Day is a time to thank the brave men and women who put their lives on the line to protect others. So try making a new holiday tradition in honor of Veterans Day.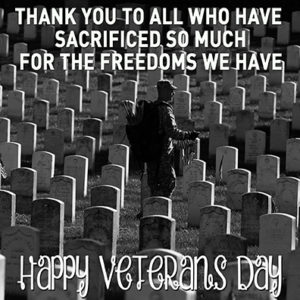 There are many ways to take the time to honor Veterans, not just today, but other days. Fly your American flag and wear a red or yellow ribbon to show your support. Kids can show support by making a card to deliver at your local VA. Depending on their age, children can participate in a variety of activities honoring veterans.
To make it personal, consider a care package for a soldier serving overseas. Organizations like Operation Gratitude have dozens of ways you can help honor a soldier. From toiletries to electronics, a care package is a simple way to make a difference in for a soldier who is spending the holidays away from home. Many communities around the United States have celebrations to honor veterans as well. Schools often have special ceremonies as well, so check local resources to see what is happening in your community.
If you are a veteran and you are reading this, thank you. You are the reason we get to enjoy our daily freedoms. We will never fully understand what you have sacrificed for our country.
Friday, November 18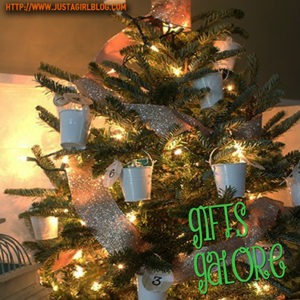 In the 19th and 20th centuries, German Lutherans began using Advent Calendars to count down the days until Christmas. Today, Advent Calendars take on all sorts of shapes and sizes, but the meaning behind them has stayed the same. Beginning on December 1st, the countdown to Christmas begins. With 24 sections, the Advent Calendar may have a puzzle, a part of the Nativity Story or small gifts.
If you celebrate Christmas and don't have an Advent Calendar, you are missing out. It serves as a daily reminder of the season. And I have to admit when you mark off a day on the calendar, you are reminded every day that the greatest celebration of the whole year is approaching!
Not particularly crafty? Let someone else do the work. There are lots of options to purchase an Advent Calendar. But if you are a DIYer, the Advent Calendar can be as difficult or easy as you want it to be…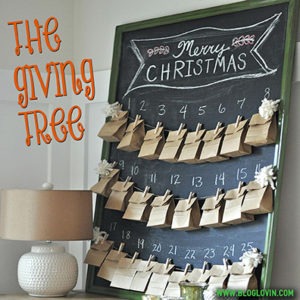 Feeling particularly generous this year? Try making your Advent Calendar a way to perform acts of kindness each day. From letting someone go in front of you in line to over-tipping your server, surely you can find 24 ways to live thankfully during Advent…if not, just Goggle it.
Want to make each day a mini-Christmas? Try doing small dollar store gifts for this mom. Give them candy, school supplies, games, puzzles or even a little cash! If you want to go a more non-secular route, consider Bible verses or inspirational quotes for each day. The options are vast, so make today the day you get organized and get your Advent Calendar ready because December 1st is almost here!
Friday, November 25
Today is the day that retailers look forward to all year, Black Friday. It's when shops across America hope to turn from red (a loss) to black (again). Consumers spend billions (that's right billions with a "b") of dollars every year on this day. But not everyone uses the day after Thanksgiving to get up early and shop. More and more people are opting to do Black Friday shopping online making room for some new traditions.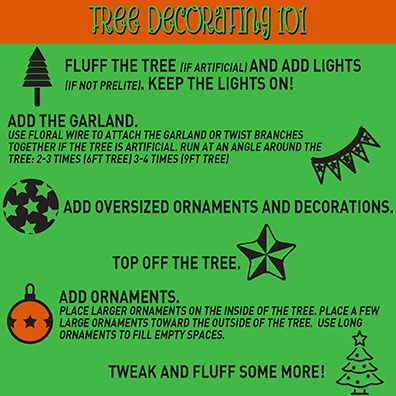 This year, the time between Thanksgiving and Christmas is five weeks. Sometimes it is only 4 weeks and that can really make the season feel truncated. Use this extra time to really enjoy decorating your tree. Get the whole family involved (but maybe save the special ornaments for the big kids). There really isn't a WRONG way to decorate a Christmas tree. But…we've all been there, the tree is up, ornaments are on and you realized that you have a missing strand of lights. How can you possibly add lights without knocking off your grandmother's Precious Moments ornament?! Grab a glass of wine my friend and save it for another day. To avoid that, here are a few tips to save yourself from Christmas tree decorating catastrophe.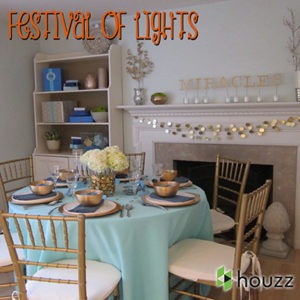 For our Jewish friends, Hanukkah is fast approaching as well. This year it is December 24th – January 1st. If you are one to decorate for Hanukkah, your options have gotten much better over the years. In the past, Christmas decorations dominated the shelves. Slowly but surely, the market is changing and like it or not, Hanukkah decorations are popping up more and more. We are loving these mantle and table ideas to help make your home feel festive this December!
One thing to remember today…this "bonus" day after Thanksgiving. Don't let yourself get so focused on the perfect decorations for the holidays. Remember, perfection doesn't exist. Use this day to create memories for you and your family to cherish for years to come. Throw on some fun music, bake something or go out to eat. Bottom line enjoy you! To everyone who had to work today, we hope there were no stampedes or fights at your place of business. Make sure to take time another day to enjoy the season and make memories.
Friday, December 2
If your kids are like mine, the Elf on the Shelf has made his return this holiday season. Our elf, Rudy, is rather tame compared to some you see online. But each year after Thanksgiving (I hear they can arrive on different days this time of year) Rudy shows up and starts playing hide and seek. Today he was hidden among a bouquet of flowers in our kitchen. But he has also hidden in doll houses, nativity scenes,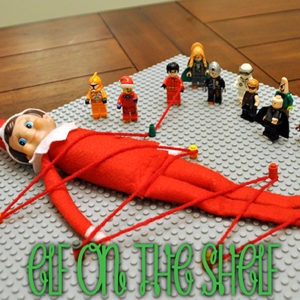 and light fixtures. Rudy is not too mischievous but I can't say all elves are that way.
In case you are not familiar with the Elf on the Shelf (where have you been?) these small doll-like creatures hide throughout homes to keep an eye out for Santa. Each night, they fly back to the North Pole while everyone is sleeping and give him their reports. This certainly brings a whole new meaning to  "you better be good for goodness sake!" My kids will run and tell on each other to Rudy before even approaching their dad or me.
Some elves like to cook, others will play with children's toys while others get themselves into precarious situations…whatever they do, children LOVE them and parents love the nice behavior that often comes with the elf's presence.
Friday, December 9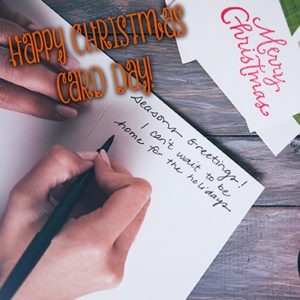 Today is Christmas Card Day. We can grapple about who invented it and why it exists but let's move onto something more productive. I personally LOVE sending Christmas cards, I usually send over 150 of them. As someone who designs as part of my job, I find great joy in personally designing my Christmas cards.
My family complains about the photo each year and usually they don't like what I write about them (sorry I called you studious…I THOUGHT it was a compliment), but I don't let that deter me. Each year I make them coordinate outfits for photos and I sit for hours while we watch a holiday movie creating our design. I always order about 20-30 extra too. You never know who you will want to give a card to.
So today, in honor of Christmas Card Day, send an extra card or two. Maybe hand deliver one to a coworker or neighbor, pop one in the mail to a loved one or contact your local Red Cross and find out where to send your Holidays for Heroes card. If you don't have a picture, write a note. Spread a little joy today with an extra card or two and make sure to mark your calendar for December 9th next year to keep this tradition going year after year.
Friday, December 16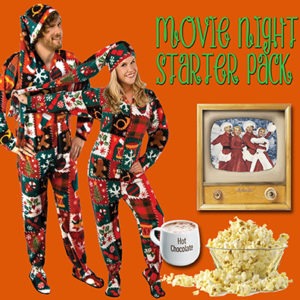 It's Friday!!!! Make this weekend special by incorporating a holiday movie night with your loved ones. Pop some popcorn, have some hot chocolate (I tried this adult version the other day…yum) and put on your most comfortable jammies. There are so many movies to choose from you should have no problem finding something the whole crew enjoys.
The age of your movie watchers will guide your movie choices. From G movies like The Muppet Christmas Carol or Prancer to PG classics like Elf and Home Alone, check a movie's ratings before showing it to young viewers. But don't forget those timeless classics, AMC has their list of classic holiday movies.
This holiday season make a movie night a new tradition for your loved ones. It is a great time to relax and forget about all the hustle and bustle of the season. Plus, it gives you an excuse to show off your sweet new jammies!
Friday, December 23
Baby, it is getting cold outside! Nothing warms you up like a steaming cup of coffee or hot chocolate. So make this weekend the time to have a coffee and/or hot chocolate bar! The materials for both are similar if not the same so depending on your audience serve coffee, hot chocolate or both!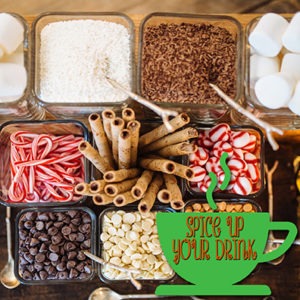 First things first, make sure you have a way to make the coffee and hot chocolate. A simple coffee maker will suffice for the coffee. To keep hot chocolate warm for a group, consider using your slow cooker. Or keep it simple and zap individual cups in the microwave.
Now onto the good stuff…the toppings! If you are having an "adult" party consider having additions like peppermint schnapps or whipped cream flavored vodka. But don't sleep on fruit flavored liquors, they can add a totally different type of flavor to drinks. For any type of party, whipped cream is a must. If you are into homemade, go for it, otherwise just get the store bought stuff and keep it chilled. Have some coffee creamers, marshmallows, cinnamon sticks, shaved chocolate, sprinkles and small candies out for guests to make the drink special. Finally, step up your game and add some printables to your bar. Don't forget to take a picture before your guests devour everything!
Friday, December 30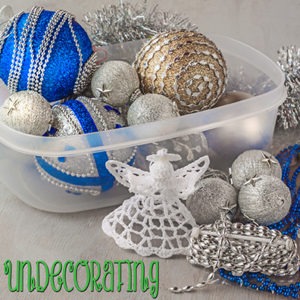 The holidays are coming to a close, some of us are ready some of us are not. You may have already put away your decorations you put up a few weeks ago simply because you were sick of them or you actually had the time to do so. But you are like me, the task of packing and storing all the holiday decorations looms over your head.
When you take your decorations down is a deeply personal decision. Epiphany, or the 12th day of Christmas, falls on January 6 this year and marks the official end to the festive season for many Christians, therefore, decorations have another good week of life in them. Hanukkah ends on January 1st so decorations would come down relatively soon after that.
But many folks simply must consider when they have the time and resources (help) to devote to repacking and storing all their decorations. It does always make me sad to take down decorations but leaving them up all year is simply not a very good option. One final consideration is weather, if you have décor that is outdoors or you must be outside to access storage, check out that 10-day forecast…you don't want to become frosty.