Have you experienced storm damage? The key is to act quickly and utilize this step-by-step guide on the safest procedures to follow after water damage has occurred.
Steps to take after a Water Damage has Occurred
1. Ensure the Safety of your Family and Pets
Help guide your family members and furry friends to safety outside, away from potential water and electrical hazards.
2. Stop the Flow of Water
So long as it's safe for you to attempt, try your best to stop the flow of water to prevent further, unnecessary damage.
3. Contact the Experts
Once you've identified and blocked the source of water, contact your insurance company and the water damage restoration experts.
4. Set Your Thermostat to 70° or Below
Because mold and mildew thrive in warm, moist environments, you should try to keep your home as cool and inhospitable to these types of microorganisms as possible.
5. Minimize Further Damage to your Valuables
We suggest that you place small pieces of foil, cardboard or plastic underneath the legs of your furniture to prevent them from rusting and staining your floors. Be sure to also move any breakables or family keepsakes off shelves and into a safe place as soon as possible.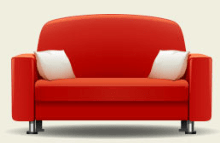 6. Try to Limit your Foot Traffic
Limit your time walking on wet carpet/flooring, as doing so spreads water throughout your home and not only increases the amount of space that needs to be cleaned, it can also cause mold and mildew to grow in areas of your home that may have otherwise been unaffected.

What
NOT

to Do if a Water Damage has Occurred
Use phones or any other electrical appliances while on wet surfaces.
Switch on ceiling fans or other fixtures if the ceiling is even slightly wet.
Spend time in rooms with sagging ceilings due to water buildup.
---
Want to learn more about our water damage restoration services? Contact us today at [bpl_main_phone]!