We're Right There With You When You Need Us Most
We understand the devastation fire damage can cause to your property and your belongings. Finding a reputable fire damage restoration service company that will partner with you to handle all restoration aspects is essential during this stressful time.
Blackmon Mooring & BMS CAT have spent decades helping homeowners and commercial property owners recover from fire damage. Our highly-trained team is skilled at everything from extracting water and drying out your property to demolishing and reconstructing damaged sections of your building or home.
More importantly, we're here to deliver the dependable fire damage restoration service you need to get back on your feet. Our experienced crew can take care of the entire cleanup and restoration process so you will have only one point of contact and fewer things to worry about. 
Lastly, we're also dedicated to providing you with immediate fire and smoke damage solutions. Our reconstruction teams can provide board-up or tarp-up services immediately, to protect your property from further damage. 
We understand that getting your home or business back to its pre-loss condition is of utmost importance to you. As your trusted fire damage clean up company, you can count on us to deliver reliability, quality and superior customer service right when you need it the most. 
It's natural to feel overwhelmed after a traumatic fire accident in your home or workplace, but our experienced restoration experts are here for you. The moment we arrive on-site, we will treat you and your property with utmost respect and care. We'll be with you every step of the way, making sure to get your property restored so you can get back to your usual routine.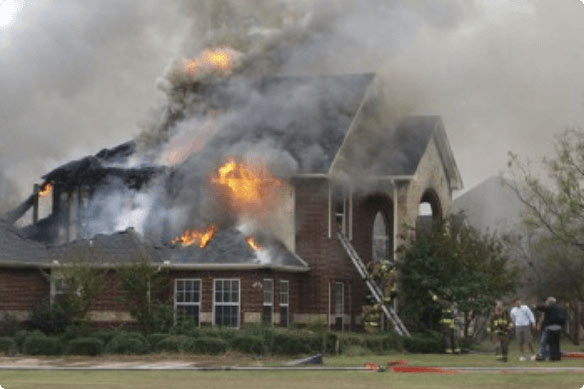 Founded in 1948, we have helped customers restore, rebuild and recover from fire damage of all shapes and sizes. From a stovetop fire in a home to a full-scale high-rise fire, we can help. When we partner with you, we address the unique aspects of the damage done to your property, prioritize our plan of action and begin the fire damage restoration process as soon as possible.
When it's your business or your family's home on the line, trust Blackmon Mooring & BMS CAT to get the job done right. Our goal is to help you turn your house back into a home or get your business back up and running again.
Our Fire Damage Restoration Service
We Help You Restore Your Property Using Proven Solutions and First-Grade Tools
Why Choose Blackmon Mooring & BMS CAT as Your Fire Restoration Company
We Help You Restore & Rebuild Your Property With Care and Professionalism
Reliable and
Trusted Team Of
Restoration Experts