Winter storms can bring freezing rain, ice, snow, high winds, or a combination of these conditions. They can cause power outages that last for days, make roads and walkways very dangerous, and can affect community services.
The three-month stretch from December through February typically features the coldest temperatures of the year in many locations across the nation. So, don't hesitate…now is the time to put a plan in place to help you manage the potential impact of a winter storm and keep you, your family and employees safe.
Ways to start Preparing for a Winter Storm
Take the time now to collect the emergency supplies you would need if the power was out, water supplies were cut off, and grocery stores were not open. You can build your supplies over time by adding a few items as your budget allows. Basic emergency supplies should include the following, most of which you probably already have in your home.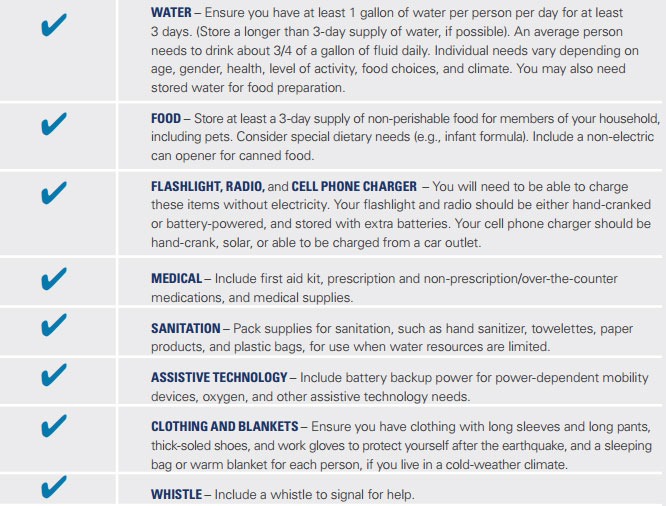 Also, if you have access to an outside generator, have an electric cord long enough to keep the generator at least 20 feet from any door, window or vent. Many people can die from carbon monoxide poisoning when using portable generators indoors, including in attached garages, or too close to the house. You can monitor for carbon monoxide by installing battery-powered or battery back-up carbon monoxide detectors.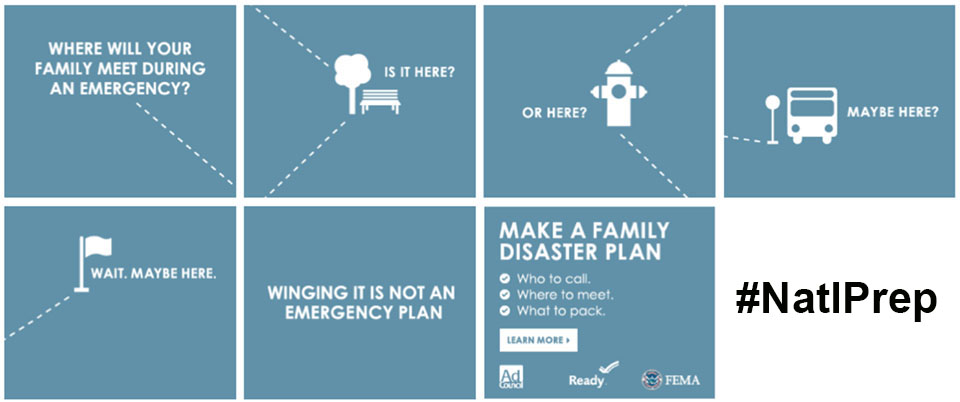 Having the right supplies you need and a plan to connect with family members or employees are the first steps toward surviving a winter storm, as well as any other disaster.
*Be sure to get your kids involved in the planning process so they feel comfortable should any disaster arise.
Here is a family communication one-sheeter to fill out together.
Know the Lingo
Do you know the terms used to describe changing winter weather conditions and what actions to take? These terms can be used to determine the timeline and severity of an approaching storm so brush up on your weather dictionary. Here are a few I found interesting:
Bitterly cold: In winter, bitterly cold or very cold, refers to more than seven degrees Celsius below normal.
Breezy: The Wind in the range of 15 to 25 miles per hour with mild or warm temperatures.
Brisk: The Wind in the range of 15 to 25 miles per hour when the temperature is cold.
Download Helpful Apps
Take a few minutes to sign-up in advance to receive notifications from your local emergency services and download apps that can provide additional information.
The FEMA app is a one-stop-shop with tools and tips to help keep you safe before, during and after disasters such as:
Stay updated with weather-related alerts from the U.S. National Weather Service.
Save a custom list of the items in your family's emergency kit, as well as the places you will meet in case of an emergency.
Get tips on what to do before, during, and after over 20 types of disasters.
And locate open shelters and where to talk to FEMA in person at Disaster Recovery Centers.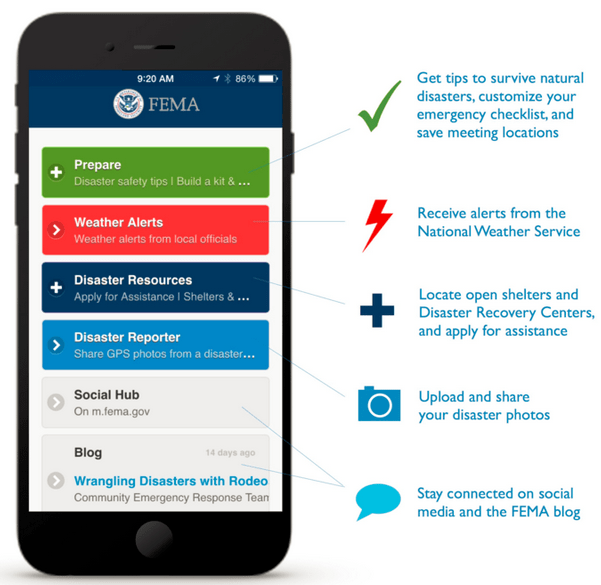 As a leader in disaster recovery, we know first-hand that a disaster can strike at any time. And when it does, every second count. That's why we are helping our communities learn to be prepared before emergency strikes.
Click here for more information, tips, checklists, and preparedness toolkits for other weather-related disasters too!