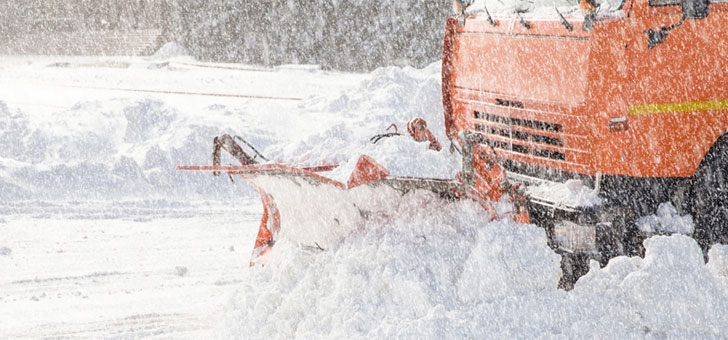 Winter is coming to my friends, ok it is already here. The United States has seen all kinds of extreme weather over the past few months.
The weather conversation for the winter of 2015-2016 was dominated by the term El Niño. But what the heck is El Niño anyway? According to the National Oceanic and Atmospheric Administration, or NOAA, El Niño is defined as follows:
"The term El Niño refers to the large-scale ocean-atmosphere climate interaction linked to a periodic warming in sea surface temperatures across the central and east-central Equatorial Pacific."
What does that mean for the United States? It can mean a lot of different things for different regions at different times throughout the year. Forecasters are careful to point out that El Niño is never the only atmospheric factor in our weather. Check out what The Weather Channel predicts for the rest of the winter…Moreover, check back in March to see if their predictions were correct!
For our company, response to winter weather and the effects of El Niño varies from region to region. In December, the Dallas/Fort Worth area saw an outbreak of tornadoes that devastated communities. While tornadoes were often seen as something that occurs in the spring, Texas is no stranger to winter tornadoes. Our teams sprang into action and are working to help restore damaged homes and businesses.
The same storm brought epic snowfall from New Mexico to Iowa and severe flooding in the Midwest. Flood damaged homes and businesses are continuing to recover from the storm while bracing for the next weather event. If you were not affected by crazy weather during December, consider yourself lucky, and start preparing your home and business because it seems like it is only a matter of time.
The presence of El Niño means that we will continue to be ready and on call for any type of weather throughout the country. From freezing pipes in Boston, record snowfall in Chicago, to landslides in California, Blackmon Mooring & BMS CAT stand ready to respond 24 hours a day. We thank our loyal customers who welcomed us into their homes and businesses throughout 2016, we never hope anyone experiences disaster, but we are always here if you do.